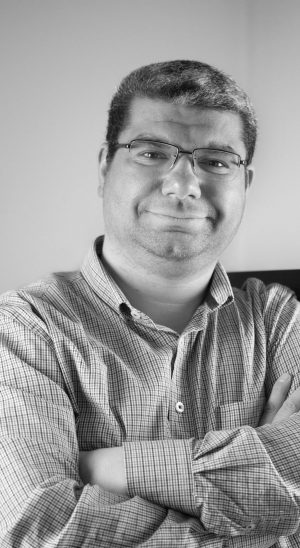 Academic lecturer, researchers, and author. I have eight years of academic teaching experience for undergraduate and postgraduate modules, including digital design, interactive design, design thinking, and design process. My research interest involves design theory and practice, such as design process and the role of design in driving healthcare technology.
My PhD research focuses on the role of design thinking in improving patient adherence to self-administered treatment technology. The Adherence Canvas presents the study's outcome to help companies consider adherence in their product development process.
Additionally, I am a published author in industry books in the fields of design and technology. I am the founder of Designorate.com, a website for articles related to design and innovation. I am a fellow and mentor for the Higher Education Academy (HEA) and the Royal Society of Arts (FRSA), an accredited lecturer from the British Charter Institute of IT (BSC), and an Adobe Education Leader. My industry experience involves 15 years of working with international clients in interaction design, UX and UI, graphic design, and branding. 
Schools in 2 Universities
Schools in 2 Universities
Academic & Management Experience
Elmansy, R. (2015). Barriers Facing Design and Creativity in Middle East SMEs. Design Management Review. 26 (4) p.16.
Elmansy, R. (2015) Designing the 3D-Printed Prosthetic Hand. Design Management Review. 26 (1).
Elmansy, R. (2021). What are the principles of Good Digital Health Design?. Designorate. Access from:
https://www.designorate.com/principles-of-good-digital-health-design/. [Accessed on: 1st April, 2021]
Elmansy, R. (2021). What Are The Barriers to Medical Technology Innovation?. Designorate. Access from: https://www.designorate.com/barriers-to-medical-technology-innovation/. [Accessed on: 1st April, 2021]
Elmansy, R. (2021). Tips to Achieve Patient-Centred Health Technology. Designorate. Access from: https://www.designorate.com/tips-to-achieve-patient-centred-health-technology/. [Accessed on: 1st April, 2021]
Elmansy, R. (2021). Four Reasons to Expand Mobile Technology Usage in Medical Innovation. Designorate. Access from: https://www.designorate.com/mobile-technology-in-medical-innovation/. [Accessed on: 1st April, 2021]
Elmansy, R. (2014) Taking A Closer Look At Arabic Calligraphy. [Online] Available from:  http://bit.ly/2eXRe3c. [Accessed: October 2016]
Elmansy, R. (2016) How to Use Task Analysis Grid in Service Design. [Online] Available from:  http://bit.ly/2eXVXlr. [Accessed: October 2016]
Elmansy, R. (2015) Why Design Education in the Middle East Doesn't Meet the Market Needs. [Online] Available from:  http://bit.ly/2dXuZaQ. [Accessed: October 2016]
Elmansy, R. (2015) The Open Innovation Model's role in Fueling Creativity. [Online] Available from:  http://bit.ly/2eSJsJO.  [Accessed: October 2016]
Elmansy, R. (2015) Leading Economy Through Design: Applying National Design Policies. [Online] Available from:  http://bit.ly/2elpOmh. [Accessed: October 2016]
Elmansy, R. (2015) How Design Contributes to Strategic Thinking Inside the Organization. [Online] Available from:  http://bit.ly/2dXzFxm. [Accessed: October 2016