What Kills Design Thinking?
Design thinking is one of the many beneficial tools that help individuals and companies to find new ideas through changing the way they think in different situations, including discovering ideas or solving problems. So, why do companies who adopt design thinking methods still face possible failure? Why aren't they able to innovate even after using these methods? Design thinking acts as one of many factors that affect the project success, yet design thinking must be deployed and run properly in order to achieve its target. Unfortunately, many design thinking sessions end up to be a failure process where no tangible results can be detected.
This failure relates to various factors, including the understanding of design thinking, directing ideas toward specific directions, the length of the session, and how the results are being handled. Below are five common issues that contribute failing the design thinking process.
1. Focus on the Tools
Designer thinkers tend to sell the design thinking approach based on a generic reasoning such as solving problems, reaching innovative ideas, and understanding consumers, which contributes to killing the initiative to promote design thinking inside the organization. Managers and decision makers are are responsible for solving organizational problems and improving overall performance. Therefore, the design thinking process should be customized based on the organization's needs.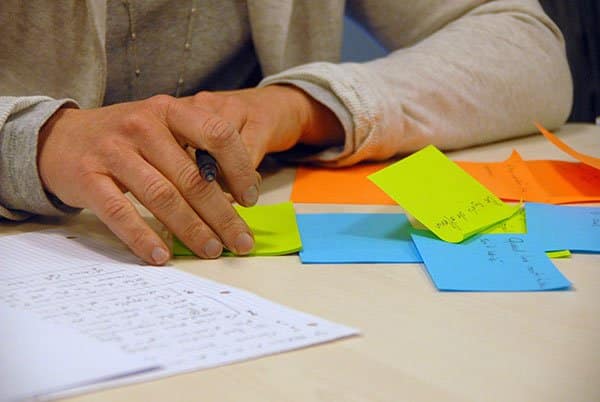 Before determining the suitable design thinking method, designers should sit down together with the stakeholders to understand the organizational structure and challenges that face the company to achieve innovation or solve problems. This helps to build a customized plan to achieve the target of the design thinking process and the proper tool to deploy.
2. Facilitator Biases
Another reason for failure in the design thinking process is the facilitators themselves. The main facilitators' role is to organize the brainstorming meeting and help the session run smoothly from one step to another. This role may include helping the team to explore ideas, organize generated thoughts, and share between each other. However, the role may have a negative impact, as the facilitator consciously or unconsciously tends to bias ideas in a specific direction or to highlight specific ideas rather than others. This action not only affects the final decisions, but also negatively affects the impressions about the brainstorming sessions. It turns design thinking from a method to explore new ideas or find innovative solutions for problems into an ordinary meeting where the manager makes the decision or at least affects the team decisions.
3. Poor Brainstorming
In addition to an ineffectual facilitator, running a poor and brainstorming session definitely runs the risk of failing the design thinking initiative. While there are many tools and methods that can be adopted during the session, each tool has its own characteristics. While mind maps can be used for different purposes, including solving problems and presenting ideas, other methods such as the cause and effect diagram is aimed at solving problems. On the other hand, methods such as Lego Serious Play require deep understanding of how to use them and are biased toward building scenarios and characters that reflect ideas. This takes time and may require a longer time for brainstorming compared to other methods.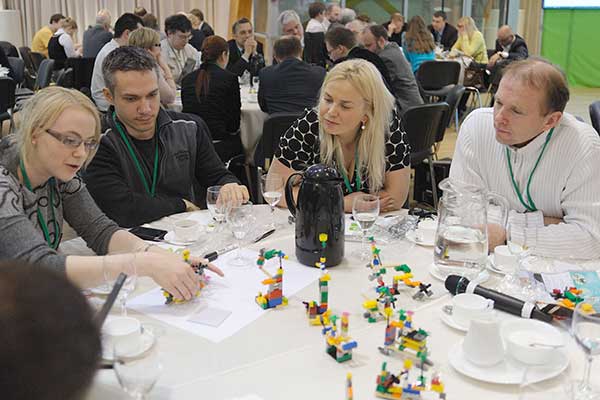 4. Late Deployment
You can't simply suggest a brainstorming session for an already running project. Deployment of new ideas is much easier and less budget-consuming if it is planned in an early stage of project development. As the design process starts with the ideation phase, design thinking should be adopted in an early stage before taking further steps into the prototyping stage. If design thinking is deployed to solve existing problems or innovate new ideas, it should be used before any further action is taken toward the discussed situation.
5. No Plan of Action
The worst thing in a meeting is for team members to believe it is a waste of time. Having a brainstorming session allows team members to share ideas and export new perspectives to solve problems, which is more fun than ordinary meetings. However, the main reason for holding a brainstorming session is to arrive at decisions rather than wasting time chatting. Every design thinking session should end up with decisions, recommendations, or a plan of action to take the decided ideas into practice.
There is no doubt that design thinking can be a helpful tool to achieve innovation, solve problems, and explore new ideas. However, design thinking sessions can be killed and fail to achieve their predetermined goals because of many factors, including those mentioned above.