Five Companies, Five Rules of Design
In 1964 during the first assembly of Icograda, British Prince Philip provided a thorough description of design: "Every day, designers of all kinds are becoming responsible for a greater proportion of man's environment. Almost everything that we see and use that was not made by The Almighty has come from some designer's drawing board."
His Highness' words not only indicate the broader definition of design but also offer a clue for companies on how to integrate design into their organizational structure. Until today, most companies have locked design inside their creative team, underestimating the benefits that can be achieved from design in other sectors. And in order to identify where design exists in the creative process inside the organization, there should be a clear understanding of design and the difference between design, innovation, and creativity. In his "Cox Review of Creativity in Business: Building on the UK's Strengths" (2005), Sir George Cox explained that while creativity is the generator for new ideas and solutions, innovation is the process of applying that creative output. Design links the two to reshape a creative idea into a final product.
In his book "Managing Innovation, Design, and Creativity," published by John Wiley & Sons, Von Stamm describes design as the decision-making process that transforms ideas or information into an outcome or a product. Meanwhile, creativity provides the building blocks for the innovation process. Design links both to reach a final product or service that meets the company's business and innovative aims.
Generic process development models and strategies do not provide much focus on innovation and creativity at either a partial or holistic level; the design standard, as mentioned earlier, is locked inside the creative room in order to apply the client's or organization's needs without questions. This model limits the design capabilities and potential, reducing its real value. Leading enterprises such as BT, Microsoft, Starbucks, Xerox, Yahoo, and others provide proof that implementing innovative design processes can lead to a competitive position in the market. Design in these organizations is taken to a new level and becomes part of the holistic strategic planning for the organization, which turns creativity into innovation that subsequently leads to market success.
Companies like IKEA, LEGO, Starbucks, Apple, and Mercedes-Benz provide practical examples of the success that can be achieved by involving design and design management process in various sectors within the organization.
IKEA: Design Reduces Product Cost
As a leading manufacturer and seller of furniture and home-related accessories, IKEA funnels all its resources toward delivering its customers an innovative product at the lowest price possible. While creativity at a low price requires more challenging design thinking, achieving this formula puts IKEA at the top of the world's leading companies in the furniture industry. Currently, the company has 300 stores in 35 countries with a total visitor count of 583 million because of its products' low price and good design. In 2008, general sales reached €21.2 billion, compared to €4.4 billion in 1994.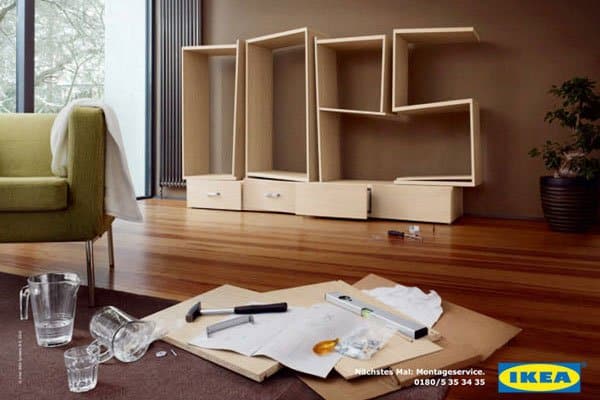 One of the most important functions of design is to solve the company's problems, and for IKEA, cost was considered a barrier to selling its creative products to such a large number of consumers around its supply chain. Applying self-assembly and flat packaging solutions were among the successful design strategies that helped IKEA achieve its goals. The story behind the self-assembly and flat packaging harkens back to 1956, when one of IKEA's employees removed the legs of a LÖVET table to fit it into a car without damaging it. Most of IKEA's products are designed to align with this self-assembly strategy, and flat packs are designed to take up as small a volume as possible during storage and transportation, which subsequently reduces the final product price. The flat packs are also designed for easy use by the end customer, who needs only a visual guide to assemble the product. If any further help is needed, the consumer can call IKEA support.
Self-assembly and flat packaging do not only help IKEA reduce the final price of its products but also contribute to achieving its sustainability goals. The small storage area helps it reduce usage of transport and fuels, which align with its Design for Sustainability model (D4S).
LEGO: Design Aids Sustainability
Starting from a small carpenter's workshop more than 80 years ago, LEGO has become the world's sixth-largest toy maker with revenues of £717 million and 5,000 employees around the world. As mentioned on the company's website, LEGO accepts a responsibility to apply sustainability principles through what is called the LEGO Promises. These promises have a mission to inspire and develop the builders of tomorrow through the Play Promise, Partner Promise, Planet Promise, and People Promise. The Planet Promise includes keeping children safe, supporting their right to grow, and care for nature.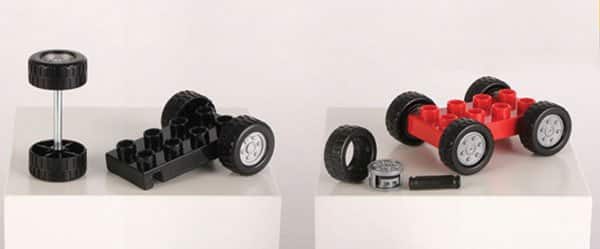 The design for LEGO car wheels once incorporated metal parts. Based on a LEGO Progress report in 2012, they redesigned the car wheels to be one plastic material that is attached directly to the car. The impact of this change was to increase sustainability by 10 to 20 percent as well as to reduce the product price.
Starbucks: Design Brands Business
Established 35 years ago and now a leading company in the world of coffee shops, Starbucks uses design to brand its business through a unique type of emotional marketing. The company's strategy uses design as a tool to provide remarkable service for its consumers around the world at more than 12,440 stores in 37 countries, with a total turnover of U.S. $7.8 billion in 2006.
Designers at Starbucks are responsible for branding and marketing materials for all stores. The target is to maximize creativity in order to maintain the emotional value of the Starbucks brand. Designers at Starbucks are encouraged to think as business wonders and strategists. The creative team is responsible for building a consistent brand strategy for all Starbucks stores around the world. Each year, the stores employ seasonal themes that are handled by the global creative team inside the company.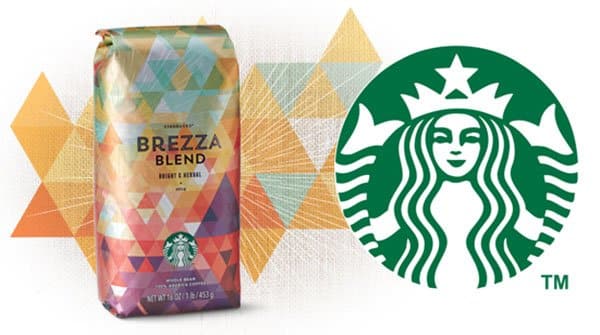 The design process at Starbucks starts with a meeting – called the creative scrum – at which members of the global creative department brainstorm ideas and concepts. Then the design is assigned to a single designer and his team. There are four stages of the design process:
Concept development, which includes developing the design concept to the point of a draft to submit for approval.
Approval, for which a design presentation is made at the Starbucks Support Center. At this stage, the concept is previewed and feedback is provided before reaching final approval.
Delivery, where the production phase starts in order to create the final product.
Evaluation, for which Starbucks uses its front-line staff and customer feedback. The feedback is very important to determining the success of the product.
Apple: Design Creates Opportunities
Since the early days of the computer industry, Apple was a pioneer with its unique design and value for its Macintosh computers. And it has been engaged in what seems like an eternal competition between software giants Apple and Microsoft. But putting company resources and assets in the service of just one product and one segment in the market increases the risk of losses.
Apple is one of the companies that has a long-term design strategy that focuses on consumer satisfaction and building a strong emotional marketing relationship between it and its users. Before the end of 2001, this emotional relationship between the company and its consumers was limited to desktop applications. At that time, however, it recognized that creative products such as iPhones and iPads open a new market segment for the company and new opportunities to compete in the mobile and handheld devices market.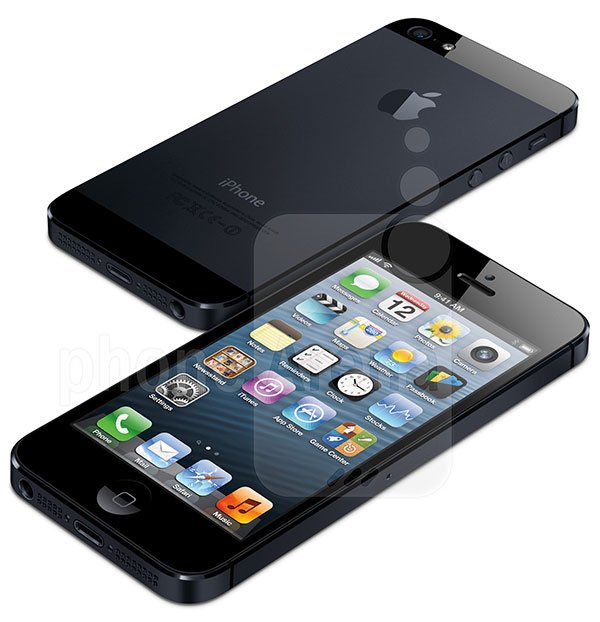 At the end of 2001, Apple started to expand its marketing segment (multi-segmentation) by designing and developing handheld products such as the iPod (2001), iPhone (2007), and iPad (2010). The value of design in Apple products inspired the new designs to follow the same rules of simplicity and focus on user experience. This design value helped the company compete with other mobile device manufacturers that started in the field at an earlier stage.
 Mercedes-Benz: Design Promotes Business Values
Mercedes-Benz is one of the oldest brands in the automotive industry and has been manufacturing luxury cars since 1886 as part of the German manufacturer Daimler AG. Its vehicle design reflects an old and consistent design and brand strategy, as described by Gorden Wagener, design chief in the automotive industry: "A Mercedes has to have a certain presence," he says. "It should look like a luxury car. We have a long history of the brand, and we have to respect that history."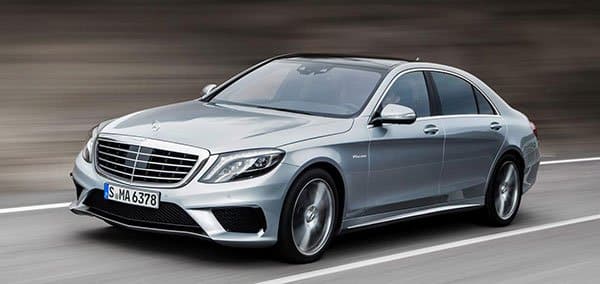 Design plays an essential role in promoting the company's values and providing consumers with a clear vision about the company. This vision not only appears in car designs but also in the design of marketing campaigns and advertising materials. At Mercedes-Benz, there is a deep understanding of the values of the oldest automotive manufacturer. Mercedes-Benz values are clearly apparent in its designs and business strategy. Based on Mercedes-Benz Australia, these values are pride, passion, respect, integrity, discipline, and excellence.
Design's role inside any organization can expand to more than the above examples. It can expand to help give people inside the company a better working environment or improve the relationship between employees and the company. For example, choosing open office workspaces provides opportunities for employees to work in less formal and less-stressed environments, which subsequently affects their creativity and initiation of innovation in a positive way. This role is viable through an open-minded and creative design management process.