LEGO Bricks: The Long Road to Sustainable Design
Recently, LEGO discontinued its marketing campaign with Shell, putting an end to the controversial partnership that lasted 50 years. Greenpeace brought this to the public's attention through its intensive campaign across multiple channels; you may have already seen its advertisements in your Facebook news feed. The video below, "Everything Is Not Awesome", provides a shocking look at how Shell's search for oil in the Arctic can ruin our children's future.
This partnership raises a credibility issue, as LEGO claims that the Planet Promise is part of its five strategic ambitions. The Planet Promise indicates LEGO's commitment to leave a positive impact on the world and provide sustainably-designed products that have zero waste and conserve Earth's resources.
There is no doubt that LEGO is taking action to honor its promise, but how do these actions affect the design process, and what are the barriers that stand in the way of achieving this goal? The design process is just as complicated as following a LEGO manual. As a company that understands the holistic role of design inside its organization, design is involved in every process and department within the company. Subsequently, any changes should be taken with care and understand the costs that can affect the whole production cycle.
LEGO Raw Materials
The main ingredient in the design that can improve the sustainable production of LEGO products is the raw materials. The bricks currently used are compatible with 1958 standards, which raises the question, "Is this a material that meets with the current standards and concerns for sustainability?" Tim Brooks, LEGO's senior director of environmental sustainability, describes these materials: "It is so rare that something you bought in 1958 can still be used with something you buy off the shelf today. Lots of other consumer products aren't compatible in that way."
In order to implement sustainable design principles in its production, this organization has to reconsider the thinking behind its raw materials and move to zero-waste and fully recycled materials. In late 2010, LEGO started to implement new principles in its Duplo chassis models.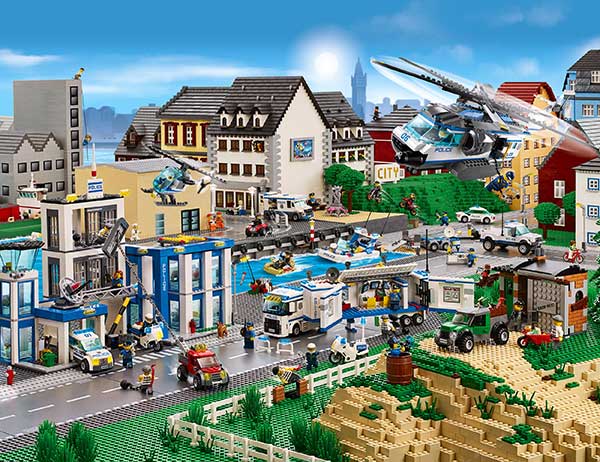 Currently, the company is looking to change the Acrylonitrile Butadiene Styrene (ABS) to a more eco-friendly material. However, Allan Rasmussen, LEGO's senior project manager, declared that the research of new materials is in an early stage. The company tested a polylactic acid that is very close to the current one but found that a few weeks after molding, the bricks do not stick together.
ABS accounts for 70 percent of LEGO plastic usage (6,000 tons) every year. The raw materials overall represent 30 percent of its gas emissions. LEGO is looking forward to fixing these numbers through alternative materials by 2030.
Design Process Consideration
In order to apply sustainable design to the production process, new procedures should be taken into consideration. As Tim Brooks stated, LEGO developed an assessment methodology for designers to ensure their decisions align with the sustainable design strategies through an environmental score.
The environmental consideration should not affect the designers' decisions and meld with the progression of their creative process. Additionally, selection of new raw materials should include end consumer considerations, such as how children will accept the new materials and how well the new materials will match the characteristics of the old ones.
Conclusion
While LEGO is proud of its long-lived products, and so are its consumers, the company is moving toward achieving its obligation to the environment, a part of its five promises. Its partnership with global conservation leader WWF will lead to a collaboration between the two organizations aimed at reducing total emissions and transitioning to full green energy production.