Case Study: Amazon AWS Cloud Role in Fueling innovation
In our new case study, we tend to investigate the impact of cloud computing service as an uprising technology to fuel innovation and creativity in companies working in new media and multimedia.
An example of the known cloud services is Amazon Web Services which provide wide range of services, tools, and platforms based on the three cloud types; Software as a Service (SaaS), Infrastructure as a Service (IaaS),  and Platform as a Service (PaaS). Below is an introduction to our case study that can be downloaded here.
Multimedia services and applications have emerged in the last few years to provide rich-media-based services and content, including photos, videos, documents, and audio through the Internet with increasing quality in order to meet with the desired consumer quality of experience (QoE) and users' expectations to be provided with more customizable applications (Hands, 2009). Adopting in-house infrastructure becomes inefficient no longer an efficient choice for media companies to compete in the market through both sustaining and disruptive innovation (Bruce & Bessant, 2002).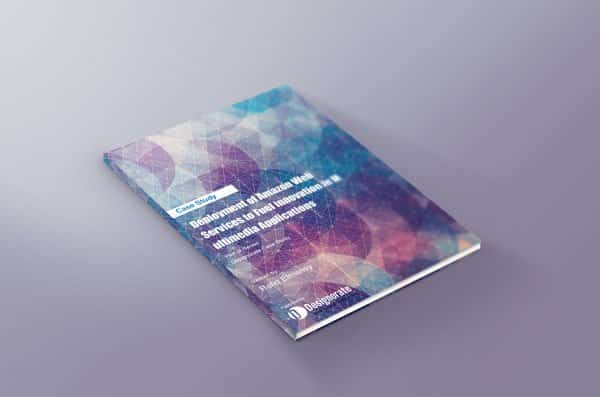 Cloud computing is considered one of the emerging technologies that aims to deliver computing resources such as storage, bandwidth, and memory through the Internet. Hands (2009) indicated that along owith the emerging information age, companies are taking further steps in the virtual world.
In cloud computing, instead of adopting local infrastructure as fixed cost, companies subscribe to cloud services that can deliver resources based on three main models: 1) infrastructure as a service (IaaS) such as storage and memory, 2) platform as a service (PaaS) such as operating systems, and 3) software as a service (SaaS) such as web-based applications.
The scalability and flexibly paradigm of cloud computing can contribute in achieving innovation. This case study tends to investigate the impact of adopting one of the major cloud computing service, Amazon Web Services (AWS), in multimedia application design in order to achieve innovation based on design factors of competitiveness and technical and productive usage of Amazon AWS. Additionally, the case study tends to investigate the barriers that face adopting Amazon AWS services in terms of security and environmental impact.