5 Successful Open Innovation Examples
Both large and small companies have agreed that innovation and creativity are essential tools to sustain business success and improve market competitiveness. However, the traditional "closed" innovation model faced barriers and in the top of them is the lack of new idea generation among the internal company team. Open Innovation model was first coined to Dr. Henry Chesbrough, Executive Director, Center for Open Innovation, Haas School of Business, who defines it as "Open innovation is a paradigm that assumes that firms can and should use external ideas as well as internal ideas, and internal and external paths to market, as the firms look to advance their technology."
The open innovation aims to improve the organization ability to innovate new ideas for products and solutions through the exploit external ideas presented by consumers and partners to achieve market success. The ideas which are gathered and evaluated during the research stage can hep the teams to reduce the innovation risk, costs, time and dedication as the ideas come straight from external contributors. More information about open innovation can be found in our previous articles: The Open Innovation Model's role in Fueling Creativity, and Report: Implementing Open Innovation to Drive Creativity inside Companies.
There are various examples of implementing different types of open innovation in small, medium and large enterprises. Previously, we explored the implementation of open innovation in companies like NEST Thermostats. Below are successful examples for companies who adopted open innovation using different business models.
Related articles:
GE
GE is one of the leading companies implementing different open innovation models. Their GE Open Innovation message highlight their understanding to address world problems through implementing crowdsourcing innovation. Their Open Innovation Manifesto focuses on the collaboration between experts and entrepreneurs from everywhere to share ideas and passionately solve problems.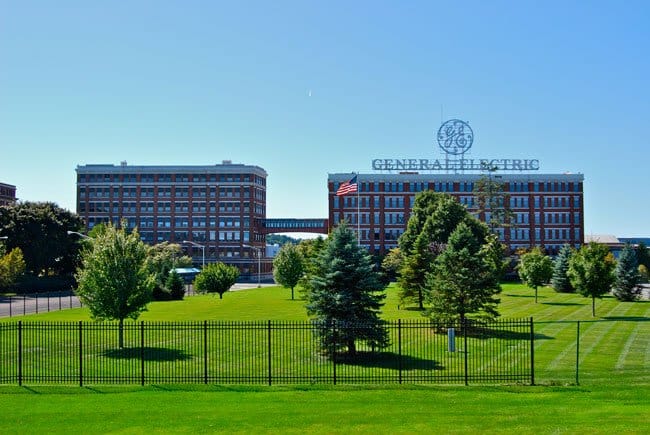 Based on their innovation Ecomagination project that aims to address environmental challenges through innovative solutions, GE has spent $17 billion on R&D and received total revenues of $232 billion over the last decade.
"We believe openness leads to inventiveness and usefulness."
GE Open Innovation Manifesto
One of GE's project is the First Build, a co-create collaboration platform, which connects designers, engineers, and thinkers to share ideas with other members who can discuss it together. The ideas presented at First Build focuses on solving problems and create new home appliances products. Winning ideas are made available for purchase. The manufacturing of the ideas is done through GE's micro factory places where members can get access to machines and tools required to turn their ideas into real products.
The First Build is using a co-create collaborative model which is one of the open innovation models that aims to provide a platform that can help both external and internal individuals to collaborate together in terms of ideas sharing and manufacturing to reach innovative ideas for products and services.
NASA
Open innovation was adopted by NASA in order to build a mathematical algorithm that can determine the optimal content of medical kits for NASA's future manned missions. In order to reach an innovative software who can solve this problem, NASA collaborated with TopCoder, Harvard Business School, and London Business School. In this collaboration, TopCoder members provided 2,833 code submissions to help NASA build the intended algorithm. The winners are offered $24,000 in cash prizes plus having seats to watch remaining shuttle mission launches.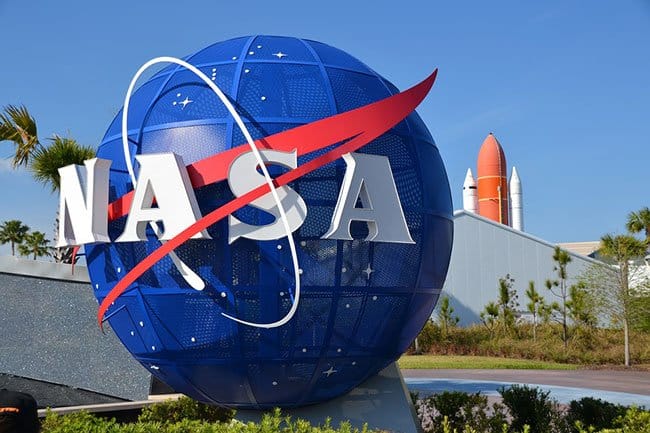 Adopting open innovation contributes solving NASA's problem through collaborating coders and software enthusiasts from around the world. Tope solutions were provided from UK, Japan, Indonesia, and Brazil. The application of open innovation created a cost-effective and time-effective solution that could not be reached using the internal team alone.
"The Space Life Sciences strategy involves developing collaborative business models to drive innovation,"
said Dr. Jeffrey Davis, director of NASA's Space Life Sciences Directorate (SLSD).
Coca-Cola
Coca-Cola is one of the pioneer companies in the field of innovation back to the Coca-Cola fountain dispenser designed by Raymond Loewy in 1960. Currently, the company is adopting open innovation models on levels between the team and other entrepreneurs from one side and the company and its consumers from the other. The Coca-Cola Accelerator program aims to help start-ups in eight cities around the world; Sydney, Buenos Aires, Rio de Janeiro, Berlin, Singapore, Istanbul, San Francisco, and Bangalore. Those start-ups aim to think in innovative ways to build a the Happiness Coca-Cola brand.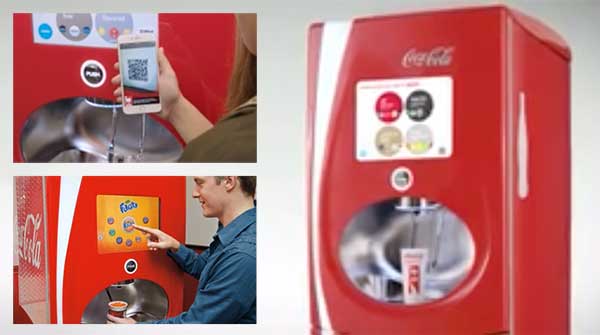 Another open innovation model presented by Coca Coal is the Freestyle dispenser machine that allows users from around the world to mix their own flavors and suggest a new flavor for Coca-Cola products. The new product records the consumer flavor so they can get it from other Freestyle machines located around the world using the Coca-Cola mobile application. This model of open innovation puts the consumers in the heart of the production process as the company uses the suggested flavors as part the external ideas that can be evaluated and processed as a new product line.
LEGO
In the early 1990s, LEGO faced hard times in terms of dramatic drops in sales and subsequent revenues. Following this period, strategic decisions and changes have driven the company to more innovative route than before. The new LEGO strategy aimed to focus on the consumer by linking both business and creativity. This strategy was known as, LEGO's Shared Vision. In order to innovative new LEGO sets that can achieve success in the market, LEGO started the LEGO Ideas, an initiative based on a co-create open innovation model.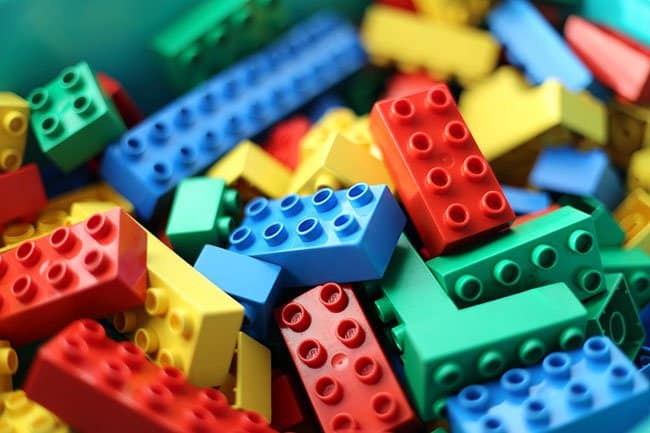 In this online website, LEGO consumers can design their own LEGO sets either using LEGO bricks or computer 3D applications. Other users start to discuss the idea and vote for it, once the idea reaches a targeted vote, LEGO can consider it as a new product with giving a small part of the revenues to the creator of the set.
"People don't have to work for us to work with us" internal LEGO quote
This model contributes putting the consumer in the heart of the innovation process and help the team to target sets that can achieve success based on the LEGO Ideas votes and comments. This co-create platform can also contribute reducing the risk of innovation as these feedback from the website can give business analysts idea about the viability of the new product.
Samsung
While Apple is adopting closed innovation model, Samsung adopts an open innovation in order to build their external innovation strengths through Samsung Accelerator program. The initiative aims to build a collaboration between designers, innovators, and thinkers to focus on different solutions. The program provides office spaces, statical capital, and product support to entrepreneurs to help them to build software and services. Currently, Samsung Accelerator program is available in New York, Palo Alto, and San Francisco.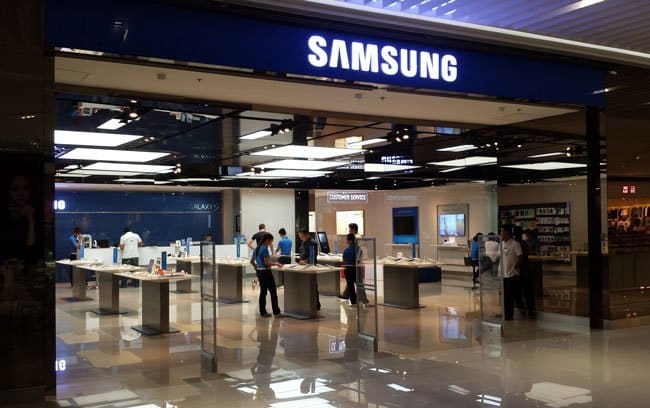 According to an interview with Marc Shedroff, the Vice-President of Samsung's Open Innovation Center: "OIC has four legs to it, and it's sort of the continuum of how you would partner with talented entrepreneurs. The first is a partnerships team — think of commercial partnerships between us and a third party. The second is a ventures group, that is, R&D investments in startups. The third is an M&A team; we think there's an opportunity to acquire small teams, fit them into Samsung, and have them build products as part of the company. The fourth involves accelerators, which we have opened in Palo Alto and New York City."
Open innovation can help companies to achieve market success, improve their competitiveness, and solve their challenging problems. The above examples show how different large companies depended on open innovation to achieve different goals. However, the open innovation can also be adopted by small and medium companies to achieve the same goals and give them the ability to compete in competitive markets.