Five Product Designs Against Crime
Crime has a significant negative impact of economy and society, both from physical and physiological approaches. Prison population has increased in the UK from 44,000 to 83,000 between 1993 and 2007, which loaded the UK government with an extra GBP 3.8 billion to build 20,000 more prison places. Costs average around GBP 10,407 per unit but can vary depending on the nature of the crime. For example, robbery costs GBP 7,282, and theft costs GBP 844 per unit, based on 2003 collected data. Design against crime (DAC) is a relatively new discipline that aims to reduce the impact of crime through design thinking in order to achieve the following goals:
Reduce the incidence and consequences of crimes through designing products, services, communications, and environments that contribute to preventing and reducing the crime rate
Equip design practitioners with cognitive and practical tools and resources
Prove and promote social and commercial benefits of design against crime
Address environmental complicity with crime in manmade environments to reduce crime and improve individual and community wellbeing
Approaches of Design Against Crime (DAC) products
Crime attributes are not effectively considered in the current product design. These attributes include both offender attributes and situation attributes; "offender attributes" refers to the factors related to the offender who commits the crime, and "situation attributes" refers to the factors related to the circumstances in which the crime happens. Based on those two attributes, design against crime products take two different approaches:
Passive design, which refers to products that don't interact with the offender, nor the situation attribute. These products increase the possibility of crime occurrence.
Active design, which refers to the products that interact with both or either attributes through preventing the opportunity for a crime to be committed, such as Grippa Clips and Cyclehoops.
While the DAC research indicates the importance of considering the DAC principles in product design as well the the DAC design process, the following five products indicate a rise in awareness of design against crime—although some of these products are still in the research phase and need to find their way into the mass production.
Grippa Clips
Grippa is a product that reduces bag theft through designing a bag hang that can hold bags in a way that prevent thieves from stealing from restaurants, bars, and stores. The project is a initiative by the Design Against Crime Research Centre (DACRC), Jill Dando Institute of Crime Science, and Elisava School of Design in Barcelona. In 2011, Grippa Clips were tested by the Design Council and British Transport Police in a major cafe retailer with very positive results.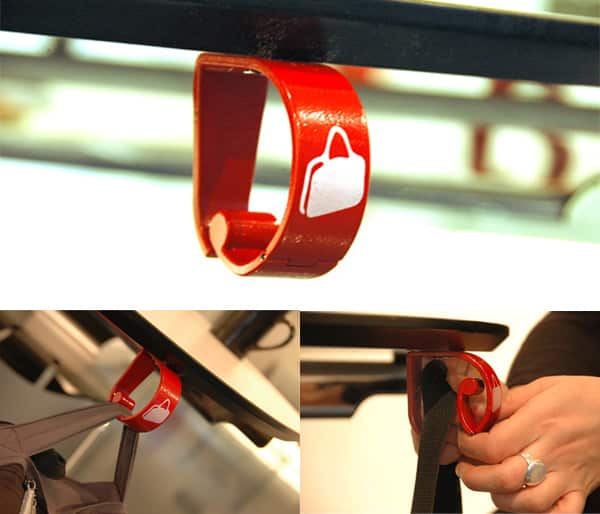 Subtle Safety Ring
In response to high possibility for crimes like sexual harassment, Amanda Knox, Sara Shaughnessy, and Kim Hoffmann—who were pursuing their graduate degrees from Stanford university—initiated their project Redstart Design, which aims to produce jewelry design. Their Subtle Safety ring consists of three sections made out of stainless steel and sterling silver. It can be worn on one finger or on the three fingers, and its sharp edges make it a defense method against thieves.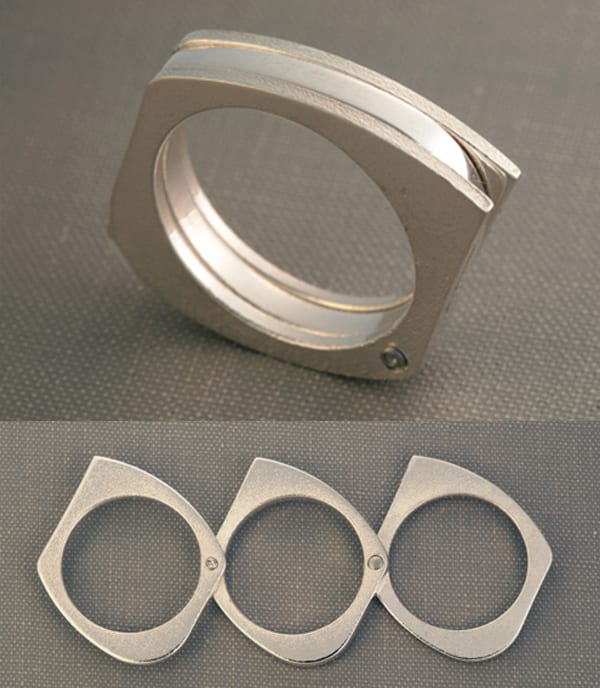 Stop Thief Chair
The Stop Thief Chair started as a collaboration between DAC Research Centre and one of the students against bag theft in 1999. Although Gamman's original aim was to design anti-theft bags, the DAC's research led to the design of furniture. The furniture contributes to saving bags and the precious items inside from being stolen by providing a place to hold bags that is difficult for thieves to steal from, similar to placing a bag on a chair back. The product is currently marketed with Dan Form, and it is available in various of colors at an affordable price.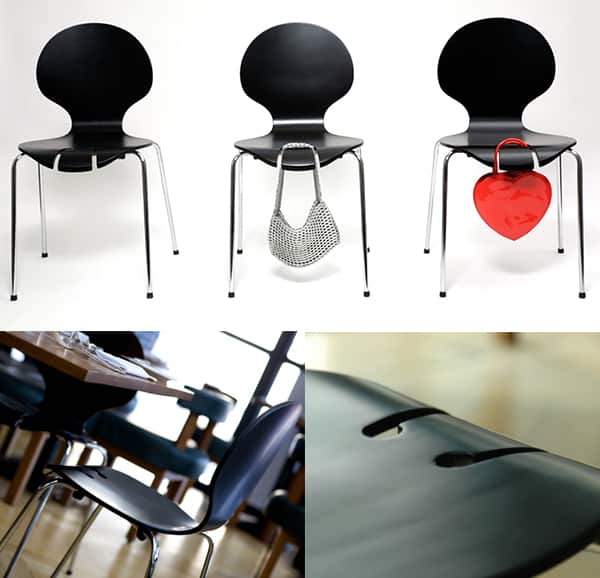 ATM Art
Another project by the DAC Research Centre is the ATM Art, which aims to reduce the theft crimes during the ATM withdrawal process. This project was adopted by a number of local banks and the metropolitan police in London. ATM Art aims to create a virtual border made from artwork to allow the ATM consumer to stand alone with a space between him and the rest of the consumers waiting in the line. This design approach can contribute to reducing ATM theft crimes and increases privacy for ATM consumers.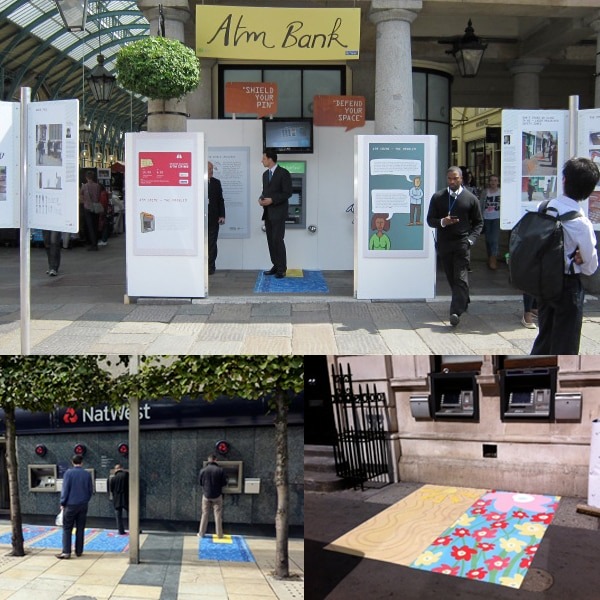 Cyclehoop
Cycle hoop is designed in response to bicycle theft by providing a secure, easy to park solution. Cyclehoop locks the bike in a way that prevents thieves from stealing the cycle. The return design aims to encourage cyclists to lock their bicycles to the cycle hoop circle, which can be easily attached to light columns. Each Cyclehoop can park two bicycles.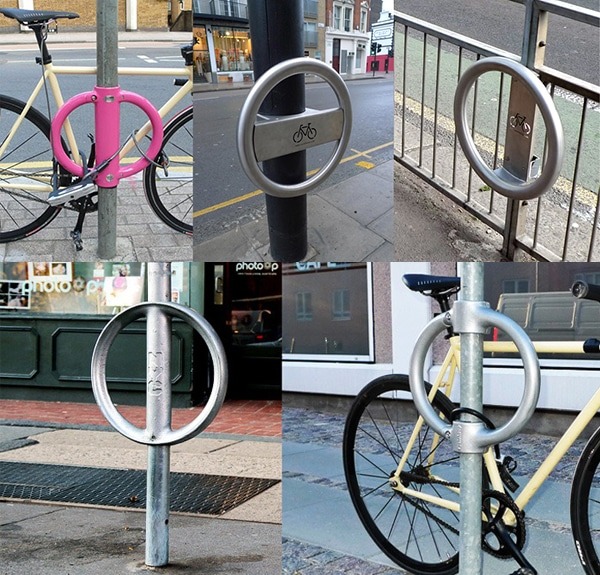 Collected data points to the negative impact of crime on the economy and communities from both psychological and physical perspectives. The DAC provides a method to prevent and reduce crime through four main goals. While current products are considered "passive designs," because they do not interact with both offender and situational attributes, "active design" aims to prevent or reduce opportunities for crimes to be committed. The DAC process model aims to achieve the DAC goals through process steps and applying open an innovation model for a more creative outcome. A case study, presented by the Design Against Crime Research Centre at the University of the Arts in London, showed positive awareness and adaption of the DAC research outcomes by both public and private entities.