8 Tips to Finance Your Design Business
One of the major challenges facing designers and creative people seeking to start their own business—or moving their creative idea from their art studio labs to the market as a manufactured project—is finding the proper method to finance their business. While designers get the chance to learn creative courses and how to develop their ideas in design schools, these institutions rarely provide any knowledge or experience related to how these designers can take their ideas into the production stage. Hence, many creative ideas that are presented in schools as graduation projects don't see the light as a real product that can secure funds and financial support for designers and allow them to produce more ideas through their studios, small companies, or even their homes.
When it comes to financing creative projects, designers find lack of knowledge and experience in this domain to be a major obstacle that prevents them from proceeding with their ideas. In a wide discipline like the design industry, methods that can be used to finance projects vary depending on many factors, such as the type of the project, required budget, expected risks, and the country where the project will be established. However, there are general methods that small design companies tend to try, in order to finance their projects, including the following.
1. Building Partnership
Finding a partner for your design business contributes increased effort, time, and budget in the project, and subsequently doubles the project's chances of achieving success in the market. Partners can be your trusted friends, family members, or a work colleague with whom you can work closely and comfortably in order to achieve success.
Building a partnership can help finance the project or complete the lack of business skill required to take the project to its next step. In many examples, designers build partnerships with friends who have business or marketing skills in order to fulfill their needs in projects. However, partnership doesn't necessarily provide efficient financing, because the partner may not be able to share in financing the project.
2. Competitions
For creative people, competitions provide a great source to finance projects, as well as building exposure and promoting ideas. Winning ideas in competitions get financial prizes that can be used to fund projects and take them to the market in the form of a final product. Although competitions can provide financial support, the initial funding does not include any further commitments, such as interest. Therefore, they are a risky method, because it is not granted that the idea will achieve any success.
3. Bank Loans
Many local banks provide loans and micro-loans for starting companies to help them to establish and maintain business success. Bank loans require designers to have a solid business plan that includes accurate information about the required budget, expenses, and expected profits.
While bank loans can support companies with a large amount of payment, they ask for a high interest in return. This is considered a risky commitment for designers, especially if they experience market slowdown or late revenues for their ideas. On the other hand, some local banks require insurance evidence, such as existing assets, that can help them to secure their investment in the project.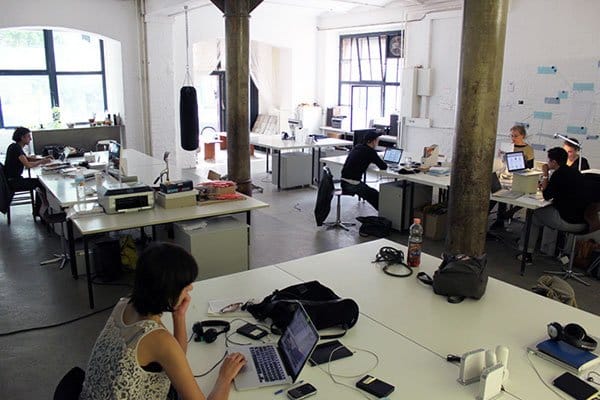 4. Business Incubators
Part of the financing problem facing design companies includes renting a place, finding a consultation company, or fining the proper training. Business incubators help designers establish their business by providing logistics, such as working space, consultations, training service, and other services that may cost large amounts of money for a starting company, for example, 3D printers or laser cutters.
While incubators help companies reduce a project's budget at the beginning of the company, design studios are required to find resources to finance the rest of the project budget. Since business incubators tend to provide logistic support, they are offering services based on the city where the design business is established.
5. Crowdfunding
Recently, crowdfunding has become one of the most commonly known methods to fund projects by asking users pay a small amount of money to fund the project in exchange for part of the service, such as a reduced price on products or products with their names sealed on them.
Crowdfunding is quite famous in the field of product design, because designers present their idea and sell their product before it is created, which allows them to proceed in mass production and promote their product through crowdfunding website such as the following.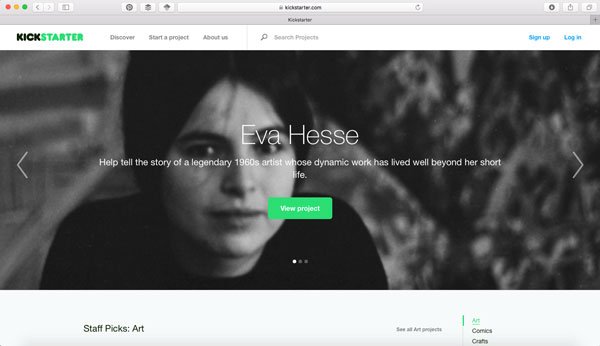 6. Angel Investment
Angel investors are individuals with sustainable, large incomes to invest in small businesses. An angel investor invests in the business, and in return, they take a share in the business based on the invested amount. They have the freedom to choose when and where to invest their money and can discuss the partnership conditions with the small company.
Angel investors can be a good source to finance design studios, especially if designers can convince investors to invest in the business. However, it will add commitment for designers, as they are obligated to pay the agreed share, even after achieving market success.
7. Venture Capital
Unlike the angel investment, venture capitals are large companies of multiple partners who tend to invest in the business that they think can achieve future success in the market. However, venture capitals seek investing in ideas that have potential success in the market, which limits the chance to get funding from venture capital companies.
Venture capital companies usually invest in the business based on agreed interest in a form of shares. Later, these shares can be sold back to the original owners or through public offering. Here is a list of the notable venture capital companies.
8. Grants
Grants are financial support payments that are provided by research institutes, organizations, or universities to support small business. While grants are more known in the field of education and science research, some foundations provide grants for design and creative based projects. Different grants are provided based on the topic and theme of the project. Akvopedia provides a list of the project grant providers and their project themes.
Conclusion
Designers should have the basic skills that allow them to run and manage their creative business, and one of these skills is the ability to find funding to finance their design companies or studios. While there are different sources to finance small design companies, adopting more than one method can contribute to reaching the budget required to establish the business. For example, designers can provide their ideas on multiple crowdfunding website in addition to using a local incubator to secure logistic needs for their business.