Design Drivers in the Middle East
Design has been agreed as a driver for success among design scholars and practitioners. However, outside the creative and innovation community, an uncertain vision about design can be identified – especially in developed countries – which leads to the questions, what are the design drivers in developed counters and how can these drivers be adapted to achieve success through innovation? In a recent conversation between me and Lilian Abou Zeki, an instructor of Business Design in the Lebanese American University in Beirut, we discussed the design drivers in the Middle East area while considering the current economic and political challenges of almost every country in the region, especially with the low amount of information available on companies working in the creative sector and the innovations in most developed countries, such as the Middle East (Kembaren, et al., 2014). While there is an increasing need to discuss design drivers in order to build a better understanding of what design can do for both companies and organizations in the Middle East, this article comes as part of my design management research on this domain.
In order to build a better understanding of design drivers, design stimuli can be divided into two categories based on target goals that need to be achieved: business design drivers and governmental design drivers. This categorization is based on design impact and its targeted goals.
Business Design Drivers
Although design and innovation have been identified as keys for success in many advanced countries (Nielsen, 2011), creative sector companies in the Middle East still have uncertainties about the role of design in achieving business success and improving market position. Turner (2013, p.9) highlighted eight design drivers for companies looking to maintain design leadership and secure a strategic value for design:
1– Design spend is the largest sum of money the board knows the least about.
2– Design provides a clear, practical link between strategic discussions in the boardroom and the daily activities of a business.
3– Design leadership helps define the future; design management provides the tools for getting there.
4– Putting design into the DNA of a business maximizes the shareholder value from investment.
5– Corporate reputation is built on customer experience; design helps create it.
6– Design is a business tool that makes strategy visible.
7– Design leadership is a commercial imperative.
8– Design investment increases brand value and reduces development costs.
Researches indicate the impact of design and innovation on different sides of the companies' business, including increasing turnover by 51%, improving the image of the organization by 50%, increasing profits by 48%, increasing employment by 46%, improving communication with consumers by 45%, improving quality of services and products by 44%, increasing the market share by 40%, and increasing newly developed products by 40%, in addition to improving internal communication by 28% and reducing costs by 25% (Hands, 2009).
The above collected data, along with case study examples for design-driven companies in UK such as Dulux Pefect, Oskar mobile phones, Irish Post Office, Heathrow Express, and London Bus (Turner, 2013), should be presented for Middle East companies as examples of the expected outcome of applying design as a driver for success in organizations.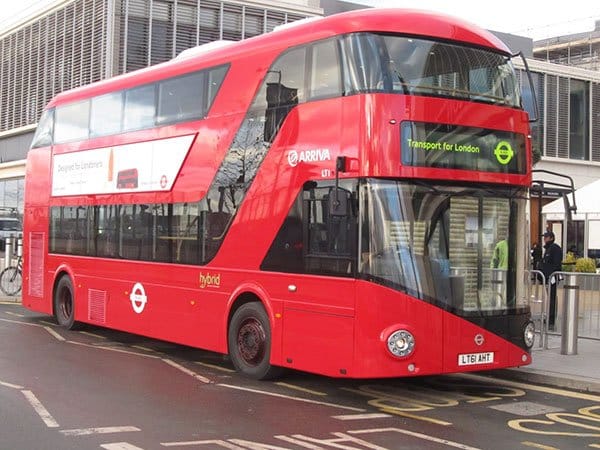 Governmental Design Drivers
Building on the principles highlighted by Cox Review (2005), governmental support plays an essential role in implementing design as a strategy for education, product innovation, public policy, and solving problems facing nations. Some countries, such as UK, Japan, South Korea, and Finland, have indicated varied success in applying national design policies, which drive other countries, such as Brazil, to adapt their own design policies (Ferreira et al., 2011). Other developed countries have started to adapt design policies, an example of which is India with its Made in India design strategy. Comparing the data collected by Ferreira et al. (2011) and the Global Creativity Index (MPI, 2011), countries that have adapted a national design policy, such as Finland and Denmark, were able to achieve higher creativity and prosperity ranks.
Ferreira et al. (2011) suggests a number of areas that can be part of the design policy in order to drive a nation-wide design strategy:
A- Subsidizing design services through subsidizing service and tax incentives
B- Investing in design and increasing design presence and usage
C- Building accreditation and leadership by providing accreditation for associations in the design sector
D- Promoting design and increasing creative awareness
E- Developing creative knowledge in academic institutions
F- Increasing public awareness and setting quality standards
Based on the Design Policy and Promotion Map, Ibrahim Jaidah, the Managing Director of Arab Engineering Bureau, highlighted that Qatar started a national design policy from September 2006 to March 2007 as part of its participation in the World Design Report pilot scheme to define a "design zone" at the Qatar Foundation. The policy has been promoted among educational institutions and professional organizations. The Design Zone should offer opportunities to develop innovative interdisciplinary design solutions. No further updates have been identified about the Design Zone policy so far.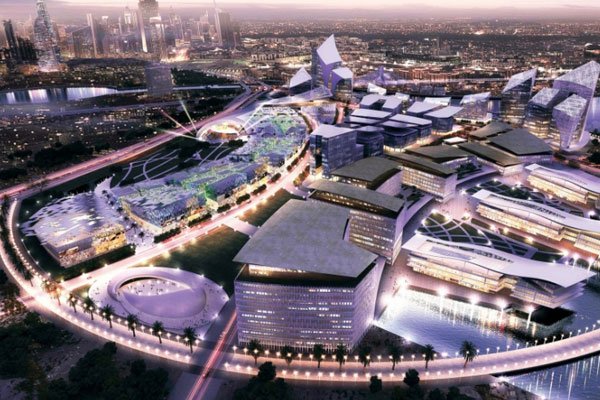 The Dubai Design District (d3) provides another example of the emerging understanding of design in the Middle East, yet the initiation has not been listed in the design policy map. The d3 project started as part of UAE's Prime Minister and Ruler of Dubai, Sheikh Mohamed bin Rashid al Maktoum's movement to create a design that can support local talents and provide a home for the region's creative thinkers. The d3 home website highlights that design presents an important part of the economy that was worth around $2.3 billion in 2014.
Conclusion
Design can be implemented to achieve success on multiple educational, organizational, and governmental levels. However, design drivers should be implemented with a clear understanding in order to achieve the targeted goals on different regions such as the Middle East. There are examples in UAE and Qatar that show an understanding of the role of design in the economy. The d3 has indicated that design contributes about 2.3 billion to the economy based on their 2014 research. However, design as a driver of economy should be promoted on a wider scale among governments and professional organizations. Related plans should be achieved by putting a clear line between design drivers for companies and governments and highlighting evidence that shows successful examples of adapting design as a strategy on multiple levels.
References
Cox, G. (2005). Cox Review of Creativity in Business: Building on the UK's Strengths. London: Design Council
Ferreira, M. et al. (2011) The Impact of National Design Policies on Countries Competitiveness. Delft: TU Delft University. Available from: https://www.scribd.com/doc/54834994/The-Impact-of-National-Design-Policies-on-Countries-Competitiveness. [Accessed: September 2015]
Hands, D. (2009). Vision and values in design management. New York: AVA Publishing.
Kembaren, P. et al. (2014). Design Driven Innovation Practices in Design-preneur led Creative Industry. Journal of technology management & innovation, 9(3), 91-105.
Nielsen, L. (2011). Classifications of countries based on their level of development: How it is done and how it could be done. IMF Working Papers, 1-45.
Turner, M. R. (2013). Design leadership: securing the strategic value of design. Surrey: Gower Publishing, Ltd..