Freelance vs Full-time Design Jobs: Making the Right Decision
Many designers ask me the common question; is it better to search for design jobs or become freelance designers? Many of the design projects can run remotely without restricting to a specific workplace. this encourages companies to outsource their projects to freelance designers. Designers on the other side see the freelance as a way to escape the time and place limitations. In order to decide the right decision, we need to explore the different aspect of freelance and full-time design jobs. This will help us to conclude the right decision which varies based on each one's needs and circumstances.
In order to compare between the two types, we will discuss each one based on a number of criteria; experience, career path, finance, flexibility, stability, benefits, and family life. We will compare the pros and cons of design job types based on each criterium in order to build an understanding the two types. You can organize these criteria according to its priority to you and compare between the benefits that can be achieved if you have chosen any of the two routes.
Related articles:
Experience
The experience here refers to the technical, managerial, and team-working experience that can be acquired during working in different projects either in the freelance or the full-time design jobs. Both jobs can give you the same design experience related to different projects as you work on similar projects in both environments. Therefore, the design experience you will gain is quite the same in both types of jobs.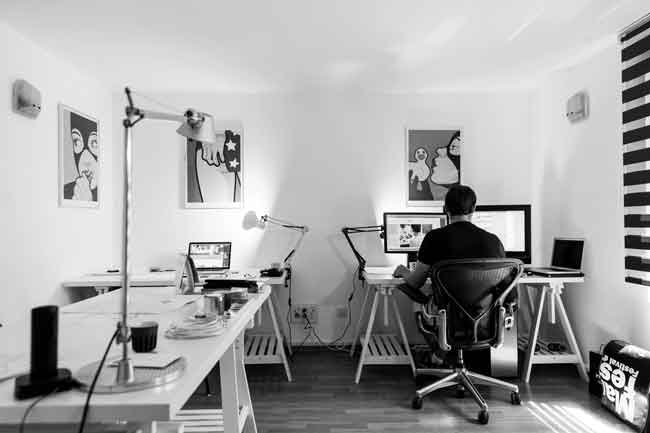 The situation is quite different in the managerial and team-working experience. As the freelance work depends on remote connection through emails and virtual meetings. It does not help you to acquire managerial and the team-working skills that can help you to get promoted in your career. In the full-time design jobs, you work with managers and brainstorming ideas with your peers, which helps you to improve these skills through the time. (Check Five Lessons Designers Should Learn From Failure)
Career Path
The career path refers to the moving between different design titles such as designer, senior designer, design lead, or design manager. The full-time job inside a company gives you the chance to move between design career path and build an experience based no the different tasks given in each position. The career path doesn't only reflect on the knowledge but also the salary and responsibility provided in the company. (Check What Type of Design Manager Are You?)
In contrast, the freelance job doesn't provide a clear career path unless your business is grown up to become a company where you can manage a team of employees. The freelance business is based on outsourcing specific tasks. So, designers are always limited in these tasks which stand in front of them to achieve a career path.
Finance
The finance criterium refers to the payment you receive either in a form of monthly salary or a profit share. The freelance business can be very profitable if you have a good flow of clients as you are paid based on your own estimation for your skills. Sometimes, the payments are calculated on an hourly rate or based on the project cost. Working for 20 hours per month can give you more money than working in a full-time job for a whole month. Of course, this varies based on the task, working rates. (Check Estimating a Design Project Budget)
While the full-time design jobs are paying a salary that is calculated on a monthly or yearly basis. So, it considers that you are paid for 160 hours per month regardless you worked or not. Therefore, the hourly rate in the full-time design jobs is lower than the freelance one. In good situations, the freelancers can do more money and in less working time comparing with their full-time peers.
Flexibility
The flexibility factor refers to the time, effort, and place flexibility. Usually, the work type is asking you to come to a workplace every day during specific hours. In the full-time design jobs, you are required to be inside the company during specific hours in the day. Some companies are giving the team a flexible enter and leave time with specific weekly hours to achieve. For example, you can are flexible to come to work or leave but the employees are asked to achieve 40 hours per week. In many cases, the working hours exceed the planned schedule especially in crisis time, this affects the time dedicated to your home and family. Therefore, some companies allow their employees to do some of the jobs remotely to allow them to stay more time with families.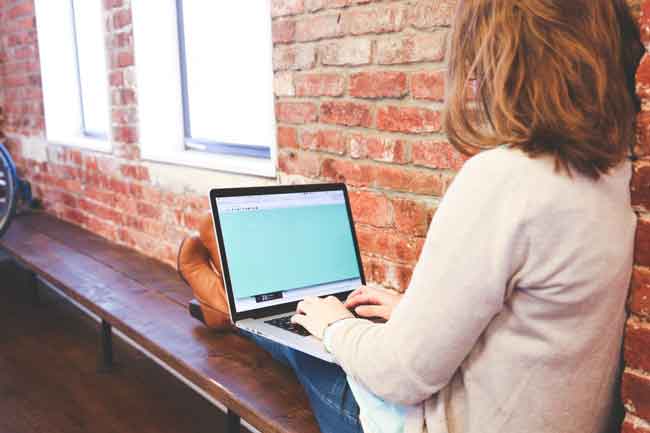 In contrast, flexibility is considered one of the biggest advantage for the freelance design jobs as you don't have to work in specific hours per day nor to be in specific place during your working hours. You can do the tasks from anywhere as long as you have an Internet connection to keep connected with the team and send the digital wok. For designers, this can be a very attractive advantage as some designers feel more creative by the night rather than the morning. This can help you to spend more time with the family as you can do the tasks while you are at home or on the beach.
Stability
The stability includes feeling secure about the financial status and social status. As mentioned earlier in the finance criterium, the full-time design jobs ensure that you are paid specific monthly salary over the course of the job contract that can range between 6 months to 3 or more years with renewable possibility. Even there are no projects for one or two months, the team is still get paid. This gives the designer a feel of stability that can help him or her to focus more on work tasks.
Although the freelance design jobs are paid higher than the full-time jobs, it lacks much of the stability. Usually, the freelance designer is responsible for getting future clients. If there are no clients in hand, this means no payments. Some freelancers are able to secure one or two clients for a long term which can help giving some stability. However, many freelancers fail to achieve client stability, especially during the business recession time. While many designers prefer to become freelancers, the stability presents one of the major drawbacks for freelancing as unstable negatively affect both work and family lives.
Benefits
Companies usually provide benefits package such as medical insurance, paid vacations, social insurance, gyms, or mobile phone plans. These benefits add more value to the full-time jobs as it can cost more if you have to pay for it individually. Some companies consider the benefits a strength point to attract talented designers to work in it.
In freelance life, there are no benefits given as you work for projects only for a short timeframe. This means that freelancers are required to pay for medical packages and other benefits from their own money. While this can be covered by the high hourly rate paid for the freelancers, full-time designers don't have to pay for these benefits as it isn't deducted from their salaries
Family and Social Life
The family life includes giving enough time for your family either during the week, weekends, and in vacations. the social life is spending time with your friends outside the work time. Sadly, there is an opposite relationship between both work and family and social life. While it is crucial to maintaining a balanced life between work and family. The project loads and work stress always make it hard to maintain this balance.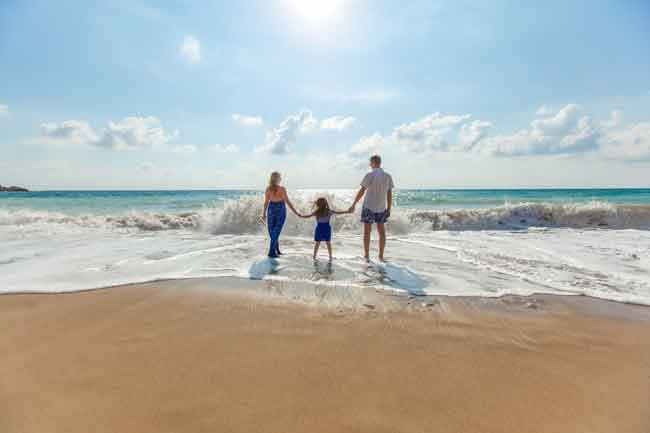 The full-time design jobs usually keep you away from your family for a long time during the day. Some companies ask their employees to reply to email even if they are outside the working hours. In full-time jobs, you have limited days per year for vacations and sometimes it is hard to align with the family plans such as the school exams. In some situations, your manager can simply reject your vacation due to the project status.
In the freelance design jobs, you have a better flexibility as you can manage your own projects, reject projects, or delay it. this always you to stay with your family for a longer time. Also, I have control to take a vacation anytime you want or even work during the vacation time if needed. However, in reality, freelancers stay with their family while they are working in order to achieve the financial stability. This ends up with a mixed work-family life, which makes it harder to achieve the work and family balance and may end to problems in either life. In order to overcome, this freelancer should have a strong ability to keep this balance so there is enough time for the family without affecting the work progress.
The Decision: Freelance or Full-time Job
As mentioned earlier, the final decision here refers to the designers themselves, which may vary from one designer to another. Furthermore, the decision may change over the time. So, in some situations, it is better to work in full-time design jobs while freelance is suitable for another situation. For example, if you have a mortgage or financial obligations, the full-time jobs can help you to achieve high stability and be able to pay your debts.
For fresh graduates, full-time jobs can help them to understand the design process and how the team collaborate together to deliver the project. They do freelance work in order to add more experience to their profile especially if they wanted to establish their own design agency. The freelance is a good chance to build a ground of costumers who can help later to build an agency.
In sum, there are pros and cons for both freelance and full-time jobs. Deciding the good choice is based on different factors that vary from one designer to another. In the above comparison, we tended to explore each of the two types based on a number of criteria, and compare the two types according to each criterium. You can use the above comparison to make a decision based on your priorities and life circumstances in order to reach the best choice for your career.