Can We Depend on 3D Printing Technology at the Production Level?
First of all, I am one of the biggest fans of the new 3D printing technology and see it as a game-changer in the product design industry. It opens the doors for designers to turn their ideas into workable projects without complex production process and costs.
At the prototyping level, 3D printing works perfectly. However, building final products using the technology is still faced by barriers and obstacles. We cannot just stand still watching 3D printing projects with enthusiasm without serious considering of these barriers. The current drawbacks need to be addressed in order to take the technology into a higher production level with competitive costs.
The mentioned drawbacks below vary based on the software and hardware used in the 3D printing process. Some 3D printers were able to fix problems such as accuracy, but there are expensive printers with lower price options on the market which are still technologically evolving.
3D Modeling Issues and Accuracy
If you have worked with 3D printing for different computer generated models, you will realize that not every 3D model can be printed properly. Some 3D models are hard to print especially if there is a defect or a problem in the model itself. As a result, the 3D printer won't be able to read the model data correct, which leads to an incorrect printing process. Complex 3D models may encounter problems related to accuracy during the printing process. The problems that may occur due to the 3D model may cause the waste of cost, energy and materials.
The above video shows an example for printing using the Fused Deposition Modeling (FDM) technology. Affordable desktop RepRap 3D printer used in printing.
3D printing is a rapid prototyping technology in the first place, therefore, the produced models should be accurate for viable testing before the quantitative production. Although 3D printers have advanced in accuracy in the last few years, most 3D printers have an accuracy disclaimer. Many of the current 3D printers have +/- 0.1 mm accuracy, which is quite a large variation with high error possibilities.
Limited Materials and Color Ranges
Currently, 3D printing materials are limited to a few options. Most affordable 3D printers use ABS or PLA plastic filament, which look like cheap plastic more than real high quality materials. Additionally, the plastic filaments are not stable, the PLA for example distorts in the sun and the photopolymers' chemical bonds break under the UV radiation condition. While there is on-going improvement and research to reach better material options, the current options are very limited in both type and color.
The other metal composites are expensive and require intensive experience in printing using these materials. In order to print using metal or ceramics, expensive industrial 3D printers are required to do the job. These printers are still financially out of reach designers and small companies.
Additionally, there are limitations of choosing a variety of colors and the supporting transparency. While translucent materials can be used in 3D printers, they do not support full transparency.
Affordable 3D Printers Equals Low Quality
During the last few years, many startups have been established to build affordable 3D printers. This includes dozens of Kickstarter projects which have been initiated to lower the price of 3D printers. Some projects are promising but there is another obstacle to address. Most of these low cost 3D printers produce low quality output or inaccurate model printing. Many designers are trying to address this issue and we can see 3D printers have already started to build with better output such as the Pirx One 3D printer, manufactured by a European company based on Poland.
Limited Build Size
Even most of the expensive 3D printers are unable to print models at large sizes in one piece, which is considered a serious barriers especially when using the technology on the industrial level. Currently, the large sizes are printed as separate parts, which are glued or fixed together. This process prevents many manufacturers to depend on the technology on a wide scale due to the assembly involved.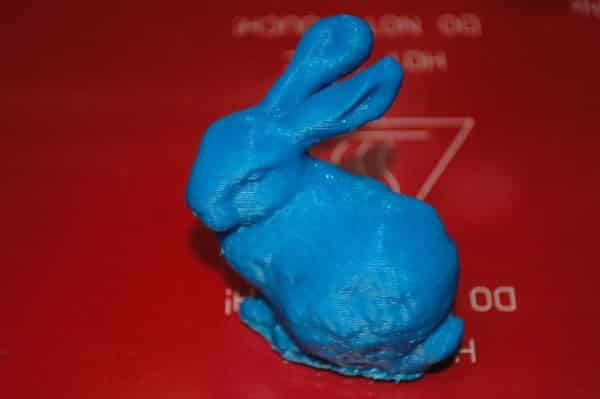 3D Printing Technology Duration and Quantitative Production
One of the common issues that can be noticed in most of the 3D printers is the duration required to complete the 3D printing task. While 3D printing is one of the fastest rapid prototyping technologies, it is slow compared with the traditional quantity production methods. The reason for the long printing time is that 3D printing heads builds the 3D model layer by layer as the filament is molded from the printer nozzle.
This barrier prevents the technology from competing with the existing industrial technologies especially for printing a large number of the model or product on a mass scale. Additionally, the cost of 3D printing one model stands as a barrier when working with a quantitative printing process. The cost of printing a limited number of models is very expensive and incomparable with the traditional production process.
Post-printing Process
Most of the 3D printed materials require another manual process to finalize and producing the final model. The 3D printed model needs to be removed from extra supportive parts or glued with other products. This stage stands as another barrier for the technology. This step requires intensive experience and accuracy to meet with industrial standards. However, the manual process will ensure product rigor and similarity if multiple versions of the product arecreated.
The above video show 3D printing using direct metal laser sintering. Professional high cost printer used in the process.
Copyright Issues
There is increasing number of generating models that the copyright issues turn 3D printing technology to be a new threat for manufacturers. Unauthorized users can 3D scan products and use 3D printing technology to create false copies from it. While this is not considered a direct barrier for the technology, it should be considered as one of the problems that need to be addressed while designers develop new technology.
Conclusion
New technologies are always faced with controversial debates and barriers that prevent the majority of manufacturers to adopt it. 3D printing technology can provide revolutionary shifts in the industry, as we know it in the last two centuries. However, in order to take the technology to a game-changing position, the current problems and debates should be addressed with clarity and transparency.
Many project and companies try to research better 3D printers and materials that can solve the current problems in 3d printing technology. Once these problems are solved, the technology can take its way to the quantitative production process on a mass scale to a larger market audience.