Principles of Sustainable Design
The term "sustainable design" has been used in multiple disciplines, including but not limited to product design, architecture design, interior design, and graphic design. Sustainable design refers to the design process that integrates an environmentally friendly approach and considers nature resources as part of the design. Sharlyn Underwood, American Society of Interior Designers (ASID) Virginia chapter president and interior designer with SmithLewis Architecture, defines sustainable design in the architectural sector this way: "Sustainable design is the practice of designing buildings so that they exist in harmony with natural systems."
Sustainable design acts as a philosophy that is applied by different companies, governmental entities, and non-governmental organizations to achieve a better future for the human race through the wise and low-volume consumption of Earth's resources. Companies and governments that have advanced design strategies have more potential to apply sustainable design than others. Companies such as IKEA, for example, are taking advanced steps toward building sustainable products. Additionally, many governments that implement national design policies have provided positive steps toward applying sustainability.
The Role of Design in Sustainability
As designers, we have to understand our critical role in the sustainable world. One of the designer's roles is to solve problems and provide innovative solutions through products or services. Considering the critical problems that face our planet due to the irresponsible consumption of natural resources, designers play an important role in providing solutions to this problem and replacing obsolete products with innovative and sustainable ones that can ensure lower consumption of resources and less waste.
Looking at design through a holistic approach within the organization or company can unlock untapped capabilities to consider sustainable solutions that can replace old ones in existing products or envision new ones in the new product development (NPD) process. For example, the designers at LEGO contribute with the company team to create more planet-friendly materials for their toy bricks with the same properties and durability of the old bricks in order to maintain consumer satisfaction while upholding its planet promise.
Apple is another example of a company that depends on design and innovation to build an empathic relationship between it and its customers. Apple products have been improved over the years to become more sustainable. Electricity consumption during the sleep mode on the Apple iMac has improved 97 percent compared with the first iMac introduced in 1998. Additionally, the product design team has eliminated toxins from the whole design process.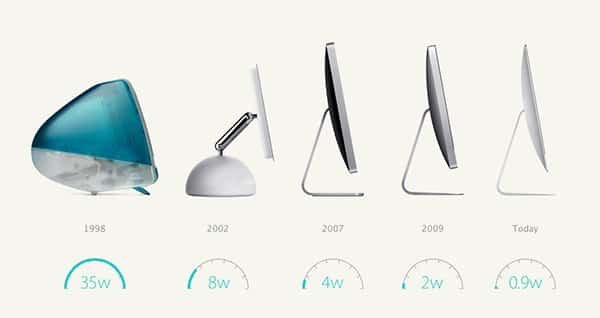 The designer's role starts with the very first design thoughts in the process of development and extends to the evaluation of the final product and analysis of consumers' feedback. Through every part of the process, sustainability should be considered wisely.
Principles of Sustainable Design
In order for the designer to consider sustainable design throughout the process, the question becomes what are the stages of the design process and design development that you can consider changing in order to make a more sustainable product? Below are some ideas on how to implement sustainability in design for each design area:
Form
The form represents the visual shape of the product and is usually perceived to be the main element of the design. Before designing a product's layout, however, the designer should ask questions like how will the shape affect energy consumption; and how will the size affect the packaging, transportation costs, and fuel emissions? IKEA's flat packing strategy, for example, helped it reduce transport costs, fuel usage, and emissions.
Function and Usability
The function and usability of the product contributes to its sustainability in an indirect way, as it helps consumers use the product more easily in less time and with less energy consumption. People do not want to keep hard-to-use products, so usable products can ensure less waste and throwaways.
Cost-Effective Solutions
For many of today's sustainable products, cost is one of the key barriers that prevents many customers from making the switch from their dependence on non-sustainable products. Therefore, the designer and decision-makers are responsible for reducing the cost of current sustainable products.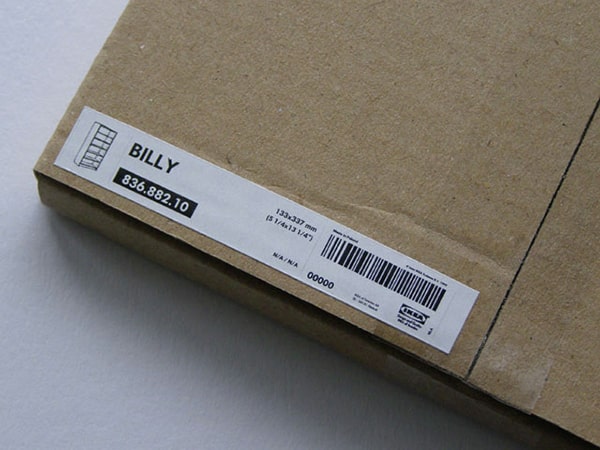 Renewable Energy
Designers should stop depending on carbon energy and think in terms of building products that depend on renewable energy, such as solar panels and wind farms.
Materials and Recycling
Similar to energy, materials play an essential role in sustainable design, as every designer should search for materials that can be easily recycled or for which the planet can recreate in a short amount of time. For example, IKEA depends on mixed woods and innovative materials to replace traditional varieties of wood that can take a long time to grow in forests. The mixed and recycled materials can also help reduce product cost.
Durable Design Solutions
In order to reach zero waste, products have to either be durable enough to last for a long time or be fully recycled and transformed completely into new products. Depending on both methods can help recycle products more than one time and decrease the dependence on Earth's resources.
Constant Improvement and Sharing of KnowledgeEvaluation and improvement are important parts of any design process, but they take on even more importance in order to evaluate sustainable initiatives and improve them enough that they attain the same or better quality than existing products.
The principles above are general considerations that designers can depend on in order to build a sustainable design or service. Overall, the above design principles take into consideration the environment, people, economy, and culture. Every product or service design should consider these four factors. For example, the materials embedded in products should reflect concern for consumer safety and fit the cultural context in which they will be used.
Some obstacles that face some sustainable products are the result of a lack of consideration for these four values. In order to attract consumers to use a sustainable product, it should also address customer needs and compete in cost with other products on the market.