Healthcare systems are facing more challenges than before. The increasing number of patients, especially with chronic diseases pushes the healthcare industry to innovative solutions, including adopting health technology and medical innovation. The traditional clinical practice depends on an informed relationship between patients and clinicians. However, in a world seeking creative solutions, building patient-centric solutions is an essential factor to produce successful health tech solutions.
Related Articles:
Nowadays, health technology has more extensive applications in the healthcare industry than before. This adoption extends to treatments, diagnosis, and monitor different medical conditions. Health technology presents one of the essential elements of medical innovation as it provides the opportunity for healthcare system overcome many of the challenges such as:
Low adherence to medication which is wasting more than 50 % of healthcare costs for medications. This percentage increases to more than 60% in chronic disease

Very long waiting lists for treatments and clinical appointments

Missing appointments as patients forget their clinical appointments

Lack of professional staff including clinicians, and nursing

Transportation barriers to and from hospitals and clinics
Health technology has a wide adopt of technology including apps, websites, medical devices and others which can provide a solution for the above challenges. Yet, these challenges can't be addressed without a clear idea about patients' needs to build a patient-centric solution. To this goal, the below factors need to be considered during the product developing:
Focus on Patient Needs
Building health technology solution involves a complex process in terms of the development process and regulations, especially if the solution target accreditation as a medical treatment or device. This process involves lots of procedures, time, and effort. However, the core value proposition in health tech is the focus on patient needs and consider the patient's experience. This strategy may involve deep investigate for the patients' needs and the opportunity to address these needs and to provide a seamless patient experience. 
In many previous articles, we explored how to address user (or consumer) needs through adopting design thinking approach. The main idea behind different design thinking process models is to focus on user needs during each stage in the product development process. Below are a number of my previous articles overviewing the design thinking process:
Patient empowerment
The term patient empowerment appears in different publications to refer to changing the relationship between clinicians and patients. The patient alliance is also used to reflect this relationship. In this strategy, patients are educated about their condition and share their thoughts with doctors and take part of the decision-making process. 
Generally, health tech encourages patients to take action in to use the treatment and monitor it. For example, patients need to download a specific app or software to start the treatment. Along with this action, patients can see their progress to know what they are doing in their treatment regimen. Two examples are stress and anxiety. Patients with psychological conditions usually wait for several months to check in psychological treatment.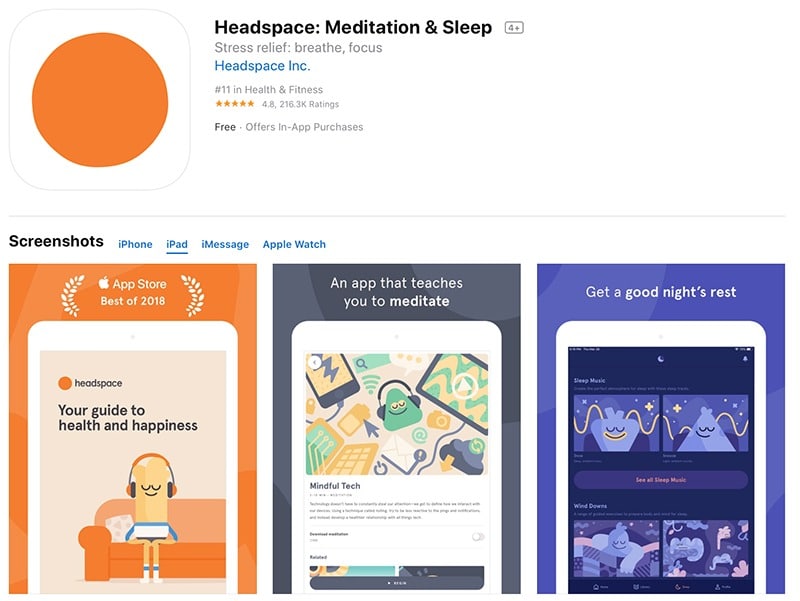 To solve this problem, health apps such as Headspace can help patients to start controlling their condition by using these apps and learn how to manage their conditions and take control over their treatment.
Engagement
Even many of the health tech solutions are patient-administrated either fully or partially, there is nothing like the engagement with the patients. This relationship between the doctor and the patient can positively improve the patient experience over the treatment course. Communication between patients and doctor encourages the patients to continue with the treatment and share their expertise with their clinicians. The health technology itself provides the healthcare system with the opportunity to improve patient/clinician communication. Telemedicine solutions can help patients to communicate with doctors without the need to visit a clinic. These online appointments give more flexibility to deliver, share treatment progress and take actions based on the observed data.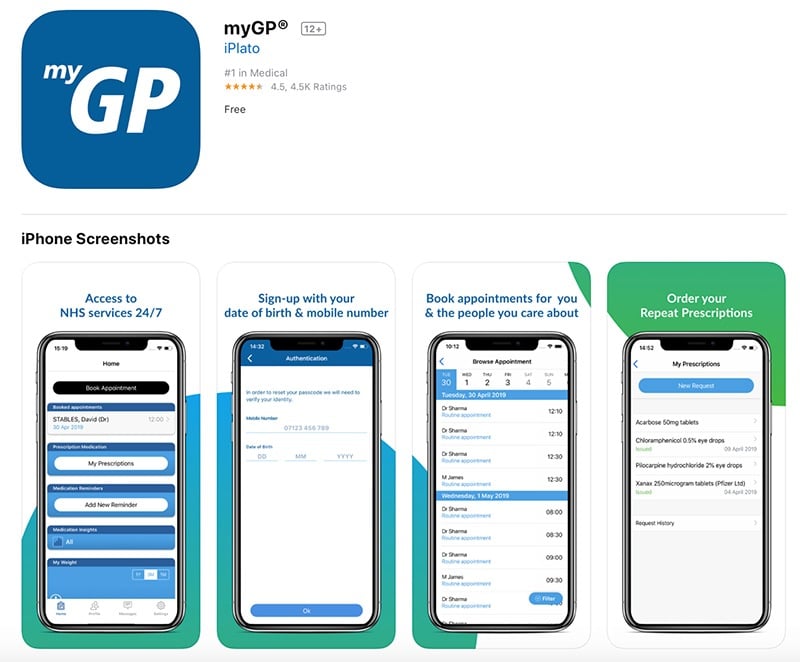 One interesting example of telemedicine apps is myGP. The app is providing the opportunity to take remote doctor appointments for the UK NHS health service. Patients can get access to their general practitioners (GPs) 24/7 and receive medication prescriptions delivered to their near pharmacies. Telemedicine can provide solutions for healthcare problems, including long waiting for appointments and easy access for doctors without the need to physically commute to clinicians.
Service design
In the design world, product design is no longer enough to create a value. Intangible service becomes an essential element when it comes to improving user experience. In medical innovation, service is one of the core components in the patient experience. When you visit a doctor and ask for a consultation, you are not given a product. It is the service associated with it.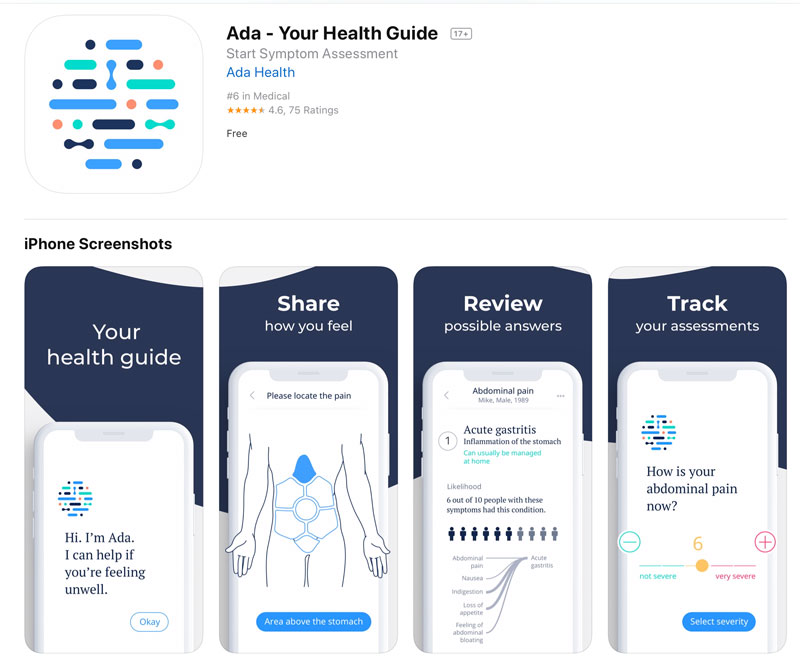 The service design in health tech can vary based on the target problem and the intended solution. For example, Ada is an artificial-intelligent-based that aims to AI to diagnose patients or provide a clue about their description. The app asks some questions, and the patient answers these questions to narrow diagnosis to the correct option.       
Feedback, improve, feedback, improve…etc.
The core idea behind the lean or agile process is that it is not possible to have a final product from the first round of product development process. Any product or service is a case of continuous improvement through getting patients feedback and apply it to the health tech product. This continuous process helps the health tech to ensure meeting the patients' needs now and in the future. Many features can be used to get the user feedback such as in-app feedback, communication with the patient via, email, phone, social networks and others.
Health technology presents an excellent opportunity to solve many of the current challenges that face many of the healthcare systems. Therefore, health tech should build patient-centric solutions. To this end, companies need to consider some factors to achieve this goal. These factors include focusing on the patient needs, empowering patients, engage with them, think about the solution as service rather than tangible product., and finally answer patient feedback by continuously improve the health product to address their needs.