Why mHealth is Essential in Healthcare Innovation?
Healthcare systems worldwide face increased challenges, including increasing costs, lack of working staff, and long waiting lists considering that healthcare expenditure consumes a large portion of the country's GDP. For example, in 2015, healthcare presented 16.8% of the United States GDP, 9.8% of the UK's GDP, and 11.5% of France's GDP. The problem is even more complicated as the number of patients admitted to hospitals and medical premises is increasing daily. This is why healthcare innovation is needed more than before.
What is Healthcare Innovation?
Healthcare innovation involves developing and applying new ideas, technologies, processes, and business models. It aims at improving the delivery of healthcare services, empowering patients, enhancing patient outcomes, and addressing the challenges faced by the healthcare industry through creative solutions. Healthcare innovation extends to various areas, including medical treatments, diagnostics, devices, digital health solutions, care delivery models, and health system management. Healthcare innovation and medical innovation extended to a wide range of applications such as wearable devices, health, telehealth and others (Check Types of Innovation and How to Utilize Them).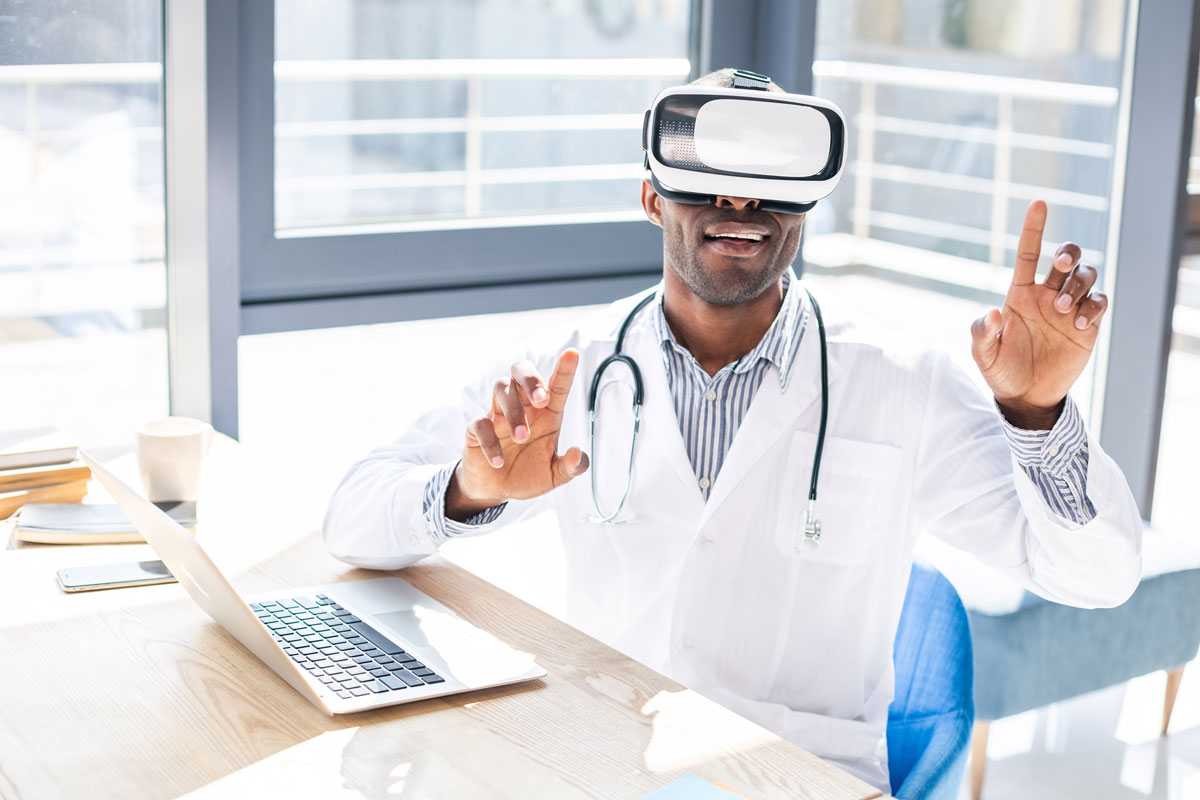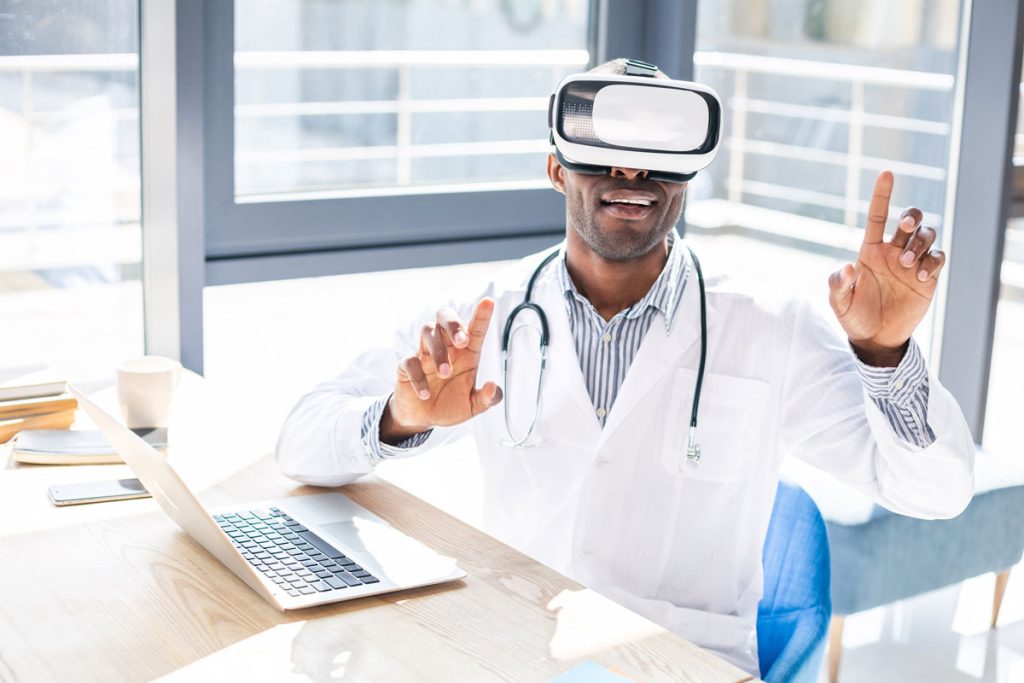 Healthcare innovation can benefit from the design thinking process, design sprinting and Stage-Gate innovation process to achieve innovation and collaborations between stakeholders to improve the patient experience. It can also adopt several methods to solve problems, such as 5 Whys, Fishbone Diagram, SCAMPER and reserve brainstorming. The benefits of the health technology innovation adoption include:
Improves patient outcomes through new treatments and technologies
Enhances access to care, particularly for underserved areas
Reduces healthcare costs and improves efficiency
Builds sustainable healthcare systems to meet growing demands
Stimulates economic growth and job creation
Enables quick response to emerging health challenges and crises
Drives continuous improvement to adapt to evolving needs and advancements.
What are the Challenges of Adopting Healthcare Innovation Strategies?
Since problems can't be solved the same way they are created, we must look at the issue from different innovative perspectives to address these challenges. In his article for the Harvard Business Review, Why Innovation in Health Care is so Hard, Herzlinger introduced six forces that can drive healthcare innovation:
Technological Advancements: Technological advances (e.g. developing new medical devices, diagnostic tools, and therapeutic approaches) can drive medical innovation. Breakthroughs in areas like genomics, artificial intelligence, robotics, and nanotechnology have the potential to revolutionise healthcare delivery.
Consumer Power: The increasing empowerment of patients and consumers can act as a catalyst for medical innovation. As people take a more active role in managing their health, demanding personalised and convenient healthcare solutions, providers are compelled to innovate and offer more patient-centric services.
Payers: Payers, including private insurers, government agencies, and employers, play a significant role in driving medical innovation. Their influence stems from their ability to reward or incentivise innovative solutions that improve patient outcomes, reduce costs, and enhance access to care (check The Open Innovation Model's role in Fueling Creativity).
Providers: Healthcare providers, such as hospitals, clinics, and physicians, can drive medical innovation by adopting new technologies, processes, and care delivery models. Provider-led innovation often focuses on improving efficiency, patient outcomes, and the overall healthcare experience.
Regulations: Regulatory frameworks and policies have a substantial impact on medical innovation. They can either foster or hinder the development and adoption of innovative solutions. Favourable regulations encouraging competition, safety, and efficacy can stimulate innovation, while overly burdensome regulations can impede progress.
Competitive Forces: Competition within the healthcare industry can be a powerful driver of medical innovation. When multiple organisations vie for market share, they are motivated to differentiate themselves by developing new products, services, and business models. Competition can lead to increased innovation, cost reduction, and improved quality of care (check Creative Diversity: Doblin's 10 Types of Innovation).
The Importance of mHealth in Healthcare Innovation
Based on these factors, mobile technology can present a potential solution for many healthcare problems (What are the principles of Good Digital Healthcare Design?). Nowadays, mobile apps have become an essential part of our daily routine, from tracking our physical activities to managing our financial accounts. While data security is still an issue, especially with health records, technology has changed people's behaviour to accept the idea of accessing their health data using their mobile devices. Apple Health app (check Design Thinking Case Study: Innovation at Apple), Nike, and Fitbit are solutions that depend on tracking activities and recording health data.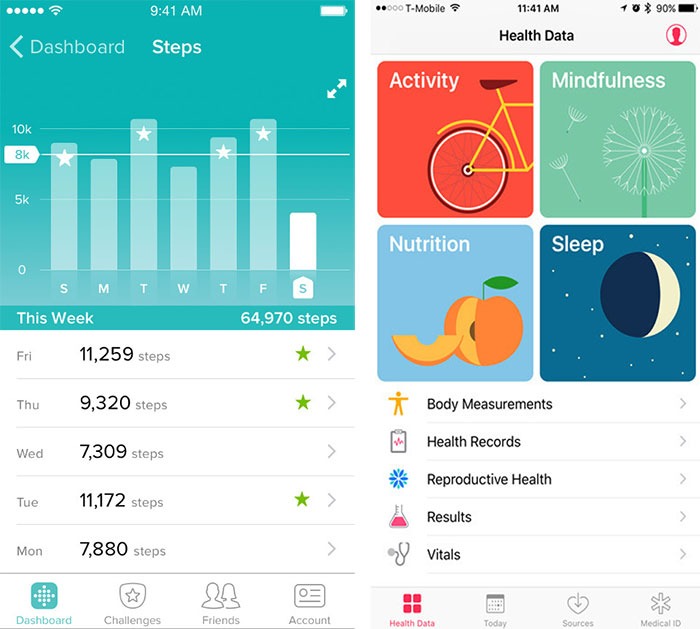 From a medical innovation perspective, what can mobile applications provide to healthcare systems? While digging into different healthcare apps used here in the UK by the National Healthcare System (NHS), many benefits can help to improve the healthcare systems:
From a medical innovation perspective, what can mobile application provide to healthcare systems? While digging into different healthcare apps used here in the UK by the National Healthcare System (NHS), many benefits can help to improve the healthcare systems:
Self-Health Management and Patient Empowerment
Some health services don't necessarily require direct contact with doctors or staff, such as requesting a repeat prescription, changing health data, and booking an appointment. Mobile apps can help patients to manage similar services without the need to visit or call clinics. Some apps provide prescription self-management, such as Echo (now called LloydsDirect), which allows you to manage medication prescriptions, including requesting medication and having it delivered to your home door.
The self-management can drive patient empowerment as they can decide their health regimen and participate in the doctors' decisions. This principle of concordance has another advantage, as patients are more likely to take their medication compared to the tradition relation between doctors and patients. You may like to check the Characteristics of Human-Centred Design.
Reduce Waiting Lists and Patient Appointments
The lack of staff and resources significantly reflects the waiting time for treatment or a specialist medical selection. Patients suffer long journeys waiting to get diagnosed and treated (check my article Customer Journey Mapping: A Complete Guide for Designers), which can have catastrophic consequences in many cases. Medical mobile apps can significantly reduce the waiting time by facilitating diagnosis and treatment tools that patients can self-administered in their homes, such as measuring blood sugar or the level of thyroid activity. The data can be easily archived into patients' medical records for further use by healthcare staff. Another advantage of mobile-based monitor applications is that doctors can see the data 24/7 while patients are in their daily routines or homes. Of course, the data can be more reflective and accurate in some situations compared with keeping patients in the hospital for a specific number of days (4 Service Design Tools to Focus on Consumers' Needs).
Some treatments can ultimately be delivered through mobile applications such as weight loss, insomnia, anxiety, and depression. These treatments require behaviour change over a long time of practice. Therefore, mobile apps give the opportunity to help patients to start their medication without the need to wait for months to see a psychiatrist. Applications such as Companion and Sleepio deliver Cognitive Behavioral Therapy (CBT) through a treatment course that patients can administrate themselves, which reduces the number of appointments with their doctors.
The rise of artificial intelligence brings the ability for some mobile apps to diagnose medical cases by filtering the symptoms and mapping them to medical databases. For example, Ada is an AI application that you can tell what you feel, and it provides an idea about the diagnosis. While we still can't entirely depend on AI-based apps, they can help us see the different diagnosis possibilities and if a doctor's appointment is required. Another set of apps, like Livi, allows patients to set virtual meetings with their doctors without the need to leave their homes, which reduces the number of home visits for patients.
Provide Access to Medical Records
or a long time, patients' medical records were accessible to everyone in the healthcare system but the patients themselves. This is due to many factors, and on top of it is the privacy of information. However, medical innovation has taken this concept to a different route. Now, patients can monitor their health-related data using built-in apps on their devices, such as the Apple Health app. This encouraged the healthcare systems to give patients data access after filling out the required forms and approvals. You can now access your previous blood tests, medications, and other information that can drive the concordance between the patients and their doctors to decide the type of treatment, when to take it, and how to make it (How to Use Persona Empathy Mapping in UX Research).
Connect and Socialise with Other Patients
Connecting and talking with other patients with similar medical problems can help patients to feel less isolated. They can share their pain, suffering, type of medication and the development of their case with others with similar diseases. PatientsLikeMe is one of the social networking applications that help connect patients based on their medical problems and the treatment they receive. For example, patients suffering from high blood pressure can connect with others suffering from the same problem and share their experiences, which can positively impact patients' lives and their adherence to the prescribed medication.
Medical innovation in mobile apps can have a significant impact on facing current healthcare challenges. While many patients can access smartphones, they can use medical applications to monitor, diagnose, and treat different diseases. Also, these apps can help them to achieve behaviour change and socialise with other patients who suffer from the same medical problems. From the healthcare system, mobile apps can relieve many of the issues, such as the long waiting list, offer health services to patients regardless of their location, and have access to patients' vital data without the need to keep them under hospital monitor.
While there are risks related to information security, technology is evolving to manage big data and use biometric data to access medical information such as facial recognition and fingerprints. Although we see an increasing number of medical apps development, there are various levels of application of these apps based on different healthcare systems, which need to expand to achieve benefits for patients and the healthcare systems.
Note: This article was first published on 2nd March 2019