Why Design Can Save Our World
In the rapidly changing world we are facing future generations will face increasingly challenging obstacles like climate change, pollution, poverty, lack of resources and other difficulties that have yet to manifest. Problems that were predicted years ago have become a reality that we can now observe on daily newscasts. Among these mixed, even chaotic, challenges, can design and innovation save the world? Many scholars and practitioners agree that in order to solve challenging problems, we need to think of creative solutions. The old, step-by-step thinking methods are part of the problem already, as Albert Einstein explained:
"We cannot solve our problems with the same thinking we used when we created them."
An implementation of the creative thinking method consists of thinking out of the box and finding innovative solutions for existing problems, an essential part of the design process. In his report, "Cox Review of Creativity in Business," Sir George Cox described design as the tool that transforms creativity into innovation. While a project usually starts with a creative idea, it is design that takes the lead in converting the idea into a successful innovative experience. However, the role of design is linked to its broader definition and its participation within the organization or community. In my previous article, "Five Lessons to Turn Design Into Business Success," companies such as P&G and Apple served as examples of how design can lead companies to success through considering the wider role of design starting from the ideation phase through to analyzing consumer feedback about the product or service.
In the last decades, designers have become more concerned about the community and environment at large through a diversification of types of design such as human-centered design, service design, sustainable design, and innovation design. These types of design extended our understanding of how design can serve the community and how to use design thinking methodology and tools to provide solutions to address problems like poverty and climate change. The IDEO design firm provides a practical example of the key role of design in sustainable development while simultaneously solving daily problems faced by people living in under-developed countries.
When answering the query how design can save the world, four roles of design should be highlighted in addressing the community and the environment:
Better Access to Information
People are now surrounded by information in every activity in their lives, be it through receiving or providing information in airports, schools, stores, or in front of our computer or mobile screens. Behind every piece of information is a designer who created the visual layout of this information in order to build a better optical communication experience for the audience or the consumer.
Building a thorough visual communication experience aims to provide easy access to information and accurate collection of data in order to make people's lives much easier. Better design can be achieved by an increased understanding of the information being conveyed and determining the comprehension of the end user. Along with the digital revolution, the role of the designer has increasingly become more important. People need to learn about products and services and this can be achieved through visual design, such as pictograms systems and infographics. One of the early examples of this role is the "Keep Calm and Carry On" poster that was produced by the British government in 1939 in order to raise the morale of the British people during the second World War.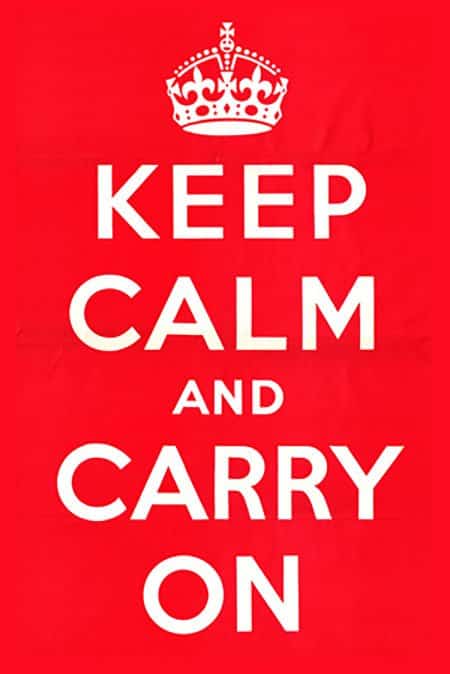 Another example is Chineasy, a project that was created by ShaoLan Hsueh, a Taiwanese entrepreneur and writer to make learning the Chinese language easier. Her project aims to link each Chinese letter or group of letters with its meaning through visual shapes and graphics. Utilizing shapes and colors make learning these characters much easier.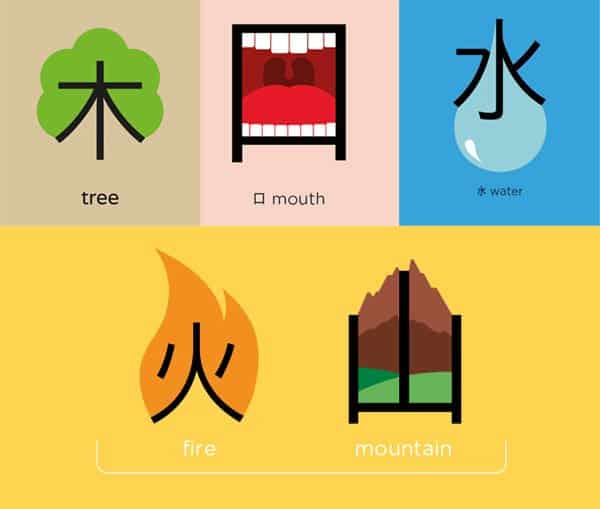 Better User Experience
As designers stands behind every control panel, user interface, website, and mobile application, part of their role is to understand how the end consumer uses the product or services in order to build a user-friendly interface. Companies such as Apple tend to place the priority of their user first when creating their product. They usually make design simple interfaces with easy access to information and functionality to make life significantly easier for users, especially the elderly and users with disabilities.
Building user-friendly products requires solid understanding of the end user and this can be achieved through user experience research. These user experience results are used by designers to create products that fit with the user's needs. An example for considering the user experience in human-centered design is the One Laptop Per Child project (OLPC). The project was funded by a number of companies including Google, AMD, and eBay to build a low cost laptop that is designed for children in rural areas The laptop is designed for better user experience for children and targets educational purposes. The laptop was also designed to accommodate rural life and the possibility of a lack of electrical power by including the ability to recharge the battery using solar energy.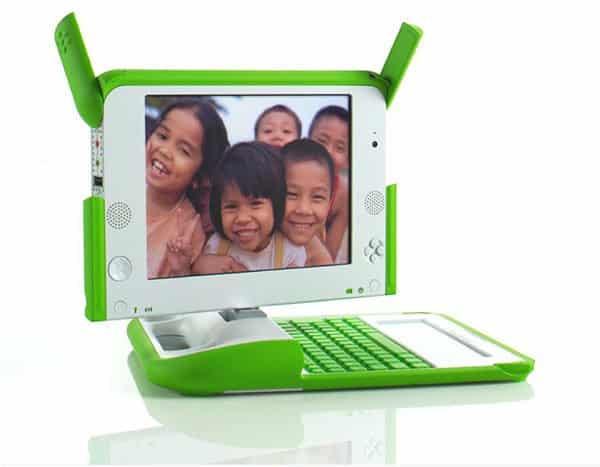 Building A Sustainable World
Designers are now playing an essential role in order to achieve sustainable development. Due to the irresponsible consumption of natural resources, designers should consider using sustainable design, which aims to integrate an environmentally friendly approach and consider nature resources in the design process. Designers need to consider sustainable design principles such as the visual shape of the product, function, cost, using renewable energy in production, recycling, and durability. Applying these principles can effectively reduce the consumption of natural resources, carbon emissions, and waste.
Increasing numbers of companies are reforming their strategies to achieve sustainability, which is reflected in the design of their products. Some of these companies include IKEA, Starbucks, and Lego. In order reduce the use of forest trees, IKEA has moved toward using mixed and recycled materials in their design. "Guide to IKEA Sustainable Design Strategy" Parts 1 and 2 provides a complete study to how IKEA has implemented sustainable design in its products.
Building Innovative Solutions
Design aims to solve problems, and in the field of social innovation design tools such as the design thinking process contributes to building innovative solutions for communities. People living in under-developed countries are lacking in many essential services such as electricity, water, and health care, as well as education. Designers can research new low cost products and services for rural areas in the world.
The Red Rhino is an irrigation suction pump created by Proximity Design in order to provide water for people in Myanmar. The product was created based on the human-centered design approach, costs only $36, and can provide 1000 gallons of water per hour. The product sold more than 29,000 units and is made of metal and wood.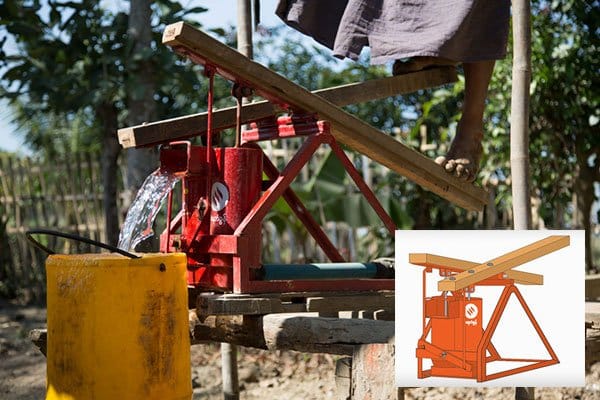 Another example of the role of design and innovation is the Liter of Light global open-source movement that aims to provide sustainable and cost-free lighting system for dwellings using the transparent plastic bottles that contain carbonated drinks. The bottles are filled with water and a small amount of bleach to inhibit algae growth. Once they are fixed on the roof of the dwelling, the water reflects the light insider the home during the day at a rate similar to a 40-60 watt bulb.

Conclusion
Behind every product or service there is a designer who thought of the idea and took this idea from imaginary thoughts to final innovative product. Based on this fact, the consequent question raised becomes: can designers save the world in the middle of major problems such as climate change, poverty, pollution, and the other problems that will inevitably arise? Answering this question required an overview to the design role and how it contributes in the community and social innovation, which was provided. Analyzing the role of the designer indicates that design is an essential contributor in both the sustainable development and innovation process. However, designers can't work alone to solve world problems and meet future challenges; they must work in a team of stakeholders and professionals in order to reach innovative solutions very similar for their work within companies, the only difference is the targeted product or service – in this instance, the world.
Article cover image source: Sharingame